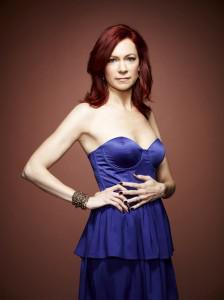 According to True Blood actress Carrie Preston, season 5 of the show will be the one to watch. As always, one of the best things about any new season is the host of new characters that come with it. Chris Meloni (Law and Order: SVU), and Scott Foley (Felicity), will be joining the cast this season. Meloni stars as an ancient and very powerful new vamp, and Foley joins as Patrick Devans, a war veteran carrying dangerous baggage.
Preston was quick to note that Foley will be causing more than a few problems for Arlene and Terry. It isn't yet clear at this point exactly what way Foley will threaten Arlene's happy marriage, but the actress had this to say during an interview at the Sundance Film Festival:
 "Arlene wants to hold onto her man and her family and that's always going to be her MO. Anything that comes into her situation and is threatening, she's not going to take that lying down."
Get More: Movie Trailers, Movies Blog
So what are your predictions for what these two guys will get up to during Season 5 of True Blood? Let us know in the comments!
Source: Hollywood Crush
Photo: HBO