On my recent trip to Florida with the bf, we had one night in Orlando and wanted to make sure we found the best restaurant to try. I was thinking somewhere in Epcot, but after asking around a friend recommended Victoria and Albert at the Grand Floridian Hotel. I did some research and learned that it was a recipient of the AAA five diamond award for the past fourteen years, and recently named by Zagat as Orlando's most iconic restaurant.
   I looked at the menu in advance, but didn't read up on the ambiance or see at any pictures of the dining room prior to dinner. I was not expecting live piano music, servers dressed in old-fashioned clothing (think men in coat tails and women in long Pre-Victorian style dresses), or to be presented with personalized menus with our names printed on top… and this was just the beginning.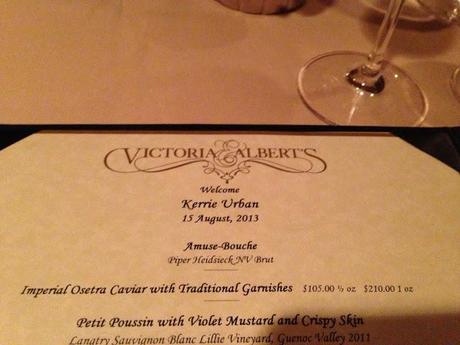 We sat down and were given our first menu with several bottled waters from around the world. There were two pages of selections (one page of sparkling and one of still). Based on our server's recommendation we tried a selection with a higher PH level for more minerality – a sparkling water from New Zealand.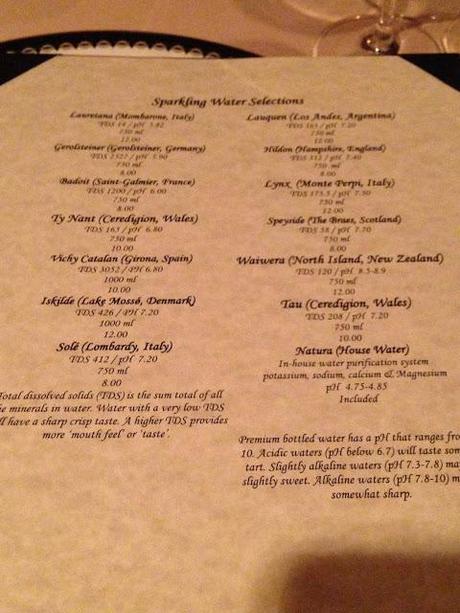 In the main dining room (where we ate) there were two dinner menus: a standard seven course prix fixe or a vegetarian prix fixe. Each menu was $135 per person with optional supplements like caviar and kobe beef ranging from $30 -$200. Wine pairings were available at $65 per person. There were several choices for each course, and you could mix and match between the two menus. We both opted for the standard menu with wine pairings, and our sever went over each of the choices in detail.
   We started with a glass of champagne and amuse trio which included a crispy ahi tuna roll, soba noodles with braised cabbage and garlic, and seared ahi with a soy glaze. They were all delicious, but we both enjoyed the soba noodles the most.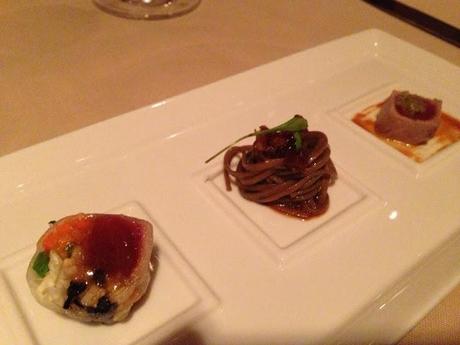 The first course was a petit poussin with violet mustard and crispy skin, paired with a sauvignon blanc. I was surprised by the pairing since I tend to drink sauvignon blanc with seafood, but the fruit and minerality was the perfect balance to the acidity in the mustard.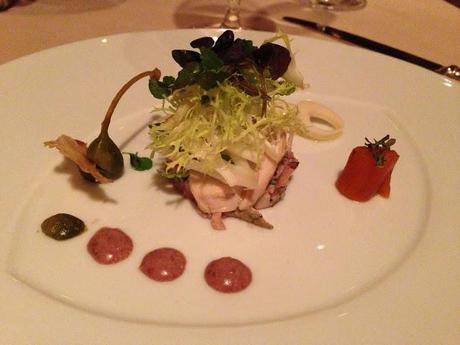 The second course was a black bass with yellow tomato bouillion, almonds, and grapes in a pesto broth. This was paired with an Italian white, Fiano di Avellino Dei Feudi di San Gregorio. I'd never had this wine before, but it reminded me of a lighter, unoaked chardonnay. It was an excellent pairing with the striped bass. When bass is done right it's my favorite type of fish, and this was seared perfectly with just the right amount of crisp skin. The pesto gave it a hint of saltiness without being overpowering.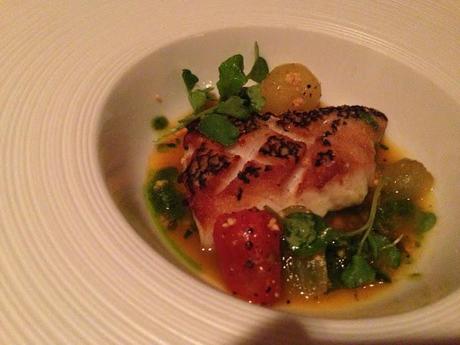 The third course was a crispy squab with arugula angolotti and cherry jus. This dish was pure decadence, and the balance of rich and sweet flavors almost reminded me of a fois gras. This was paired with a syrah, Grenache, zinfandel blend from napa valley. When our server described the wine I expected it to be sweet or spicy, but the oak was what really stood out.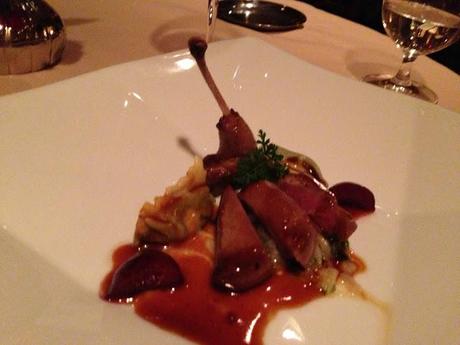 The final savory course was Mangalista pork done two ways (pork loin and pork belly). This was served with roasted beets, bits of bacon, and a roasted potato cake and paired with the Ceretto Rossana Dolcetto D'Alba.I enjoyed both preparations of the pork, but the pork belly with a bit of potato in each bite was my favorite.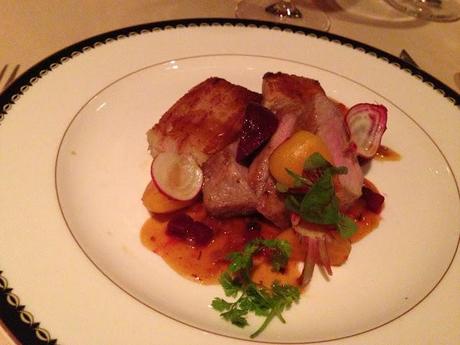 The cheese course included four selections gouda, parmigiano, and my all time favorite cheese – sottocenere al tartufo. The bite sized portions were perfect, as was the glass of Quinta do Crasto late bottled vintage porto.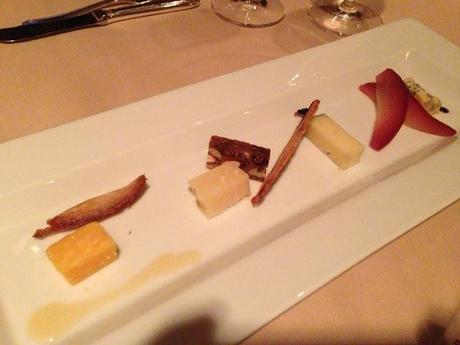 Dessert was Tanzanian chocolate timbale with orange scented milk chocolate gelato. I'm not usually a fan of chocolate ice cream, but I loved this orange chocolate gelato. I was full at this point, but this dish was surprisingly light and I almost finished it!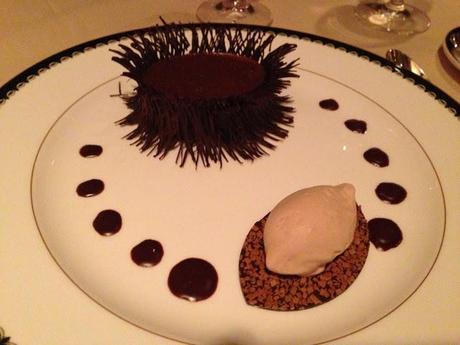 While the food was outstanding and on par with any Michelin starred restaurant I've tried, the service was what really stood out. I can say without question that Victoria and Albert was by far the best service I've had at any restaurant, anywhere. Everything from the personalized menu (which they package in an envelope at the end of the meal), to the single red rose presented at the end of the meal was perfect.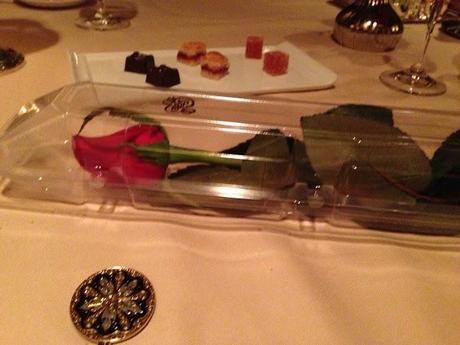 We both agreed we'd make the trip back to Orlando just for this restaurant. If you're a foodie and in the area, you absolutely cannot skip this place!