Viale is an Italian and Mediterranean restaurant in Central Square, from the same owners as Giulia but a little bit more casual. I tried them for dinner this past weekend, and had a great experience.
   The fiance and I started with a Charcuterie Board to share, which came with chicken liver mousse with figs, proscuitto, house made pork sausage, soprassata, mortadella, whole grain mustard, hummus, pickled veggies. Everything was delicious, but I especially loved the homemade sausage and chicken liver pate. The figs in the pate was a really interesting touch, and added just a hint of sweetness.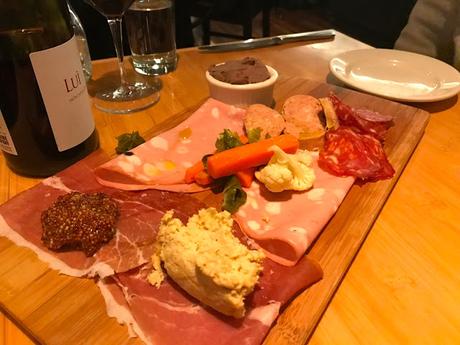 I ordered the Prime Ribeye Tenderloin, with smashed potatoes, spinach, and caramelized onion aioli as my main course. The steak was fork tender, and cooked perfectly. It was such a large portion I thought there was no way I would finish, but it was so good I couldn't stop eating until every last bite of steak was gone!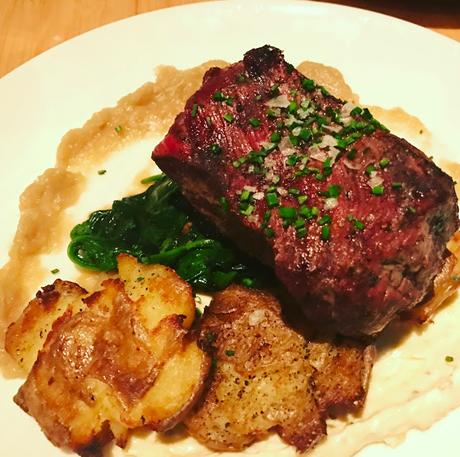 The fiance went with the Pork Milanese special with aioli and asparagus and carrots, which looked amazing and was also a huge portion!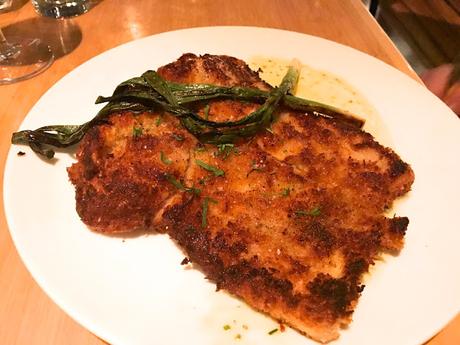 For dessesrt we shared the Gluten Free chocolate ganache brownie with burnt caramel ice cream and hazelnuts.The brownie was very similar to flourless chocolate cake, and was rich and chocolately.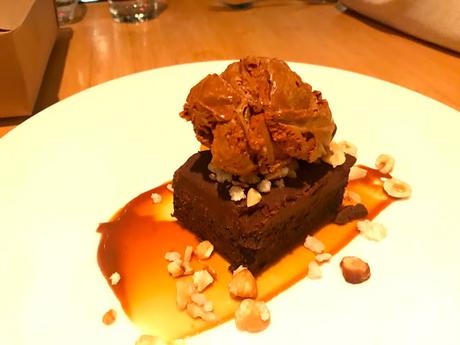 Overall I really enjoyed the meal at Viale, and appreciated that most of the menu can be done gluten free including several of the pastas (which I hope to return soon to try!)