This would be one of the times where "less is more". A simple Vanilla cake dusted with icing sugar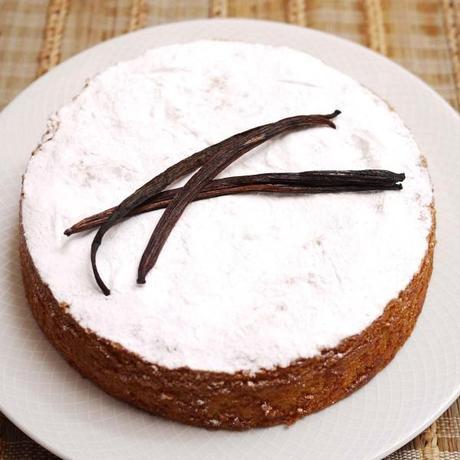 Using custard powder as one of its ingredients, this cake is very deeply scented with vanilla. Of course, a heavy dose of my homemade vanilla extract doesnt hurt.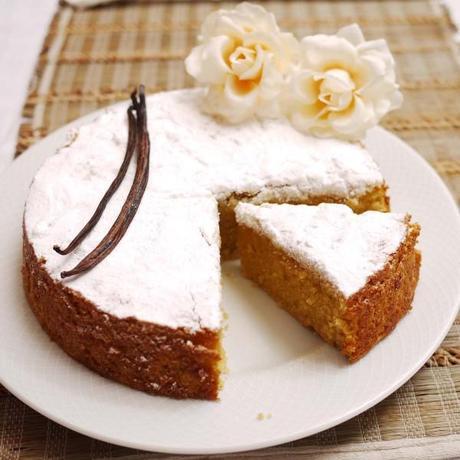 This cake turned out rich,moist, and quite chewy. It's like a cross between a blondie and a butter cake. While i would have preferred this to be more light and fluffy, I liked the gorgeous rich yellow the colour of this cake turned out.  It totally epitomizes the widely used boxed "yellow cake" mix. And making this cake is almost as easy as the mix.
 But what i am loving most about this cake is still the strong vanilla flavour in this.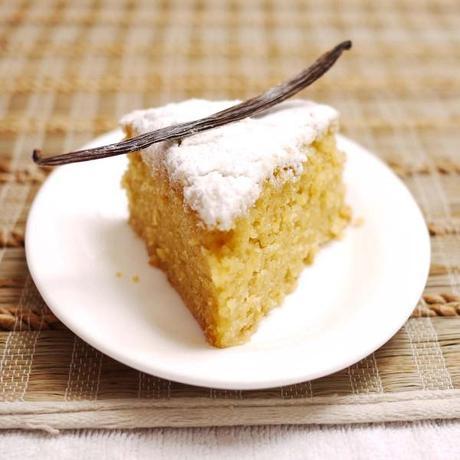 Quite possibly the best scent around!
Recipe from My Diverse Kitchen : Very Vanilla One Bowl Yellow Cake