Hello Fashionista's !!! I hope everyone has stayed  stylish and enjoying this beautiful Summer weather. Versatility in my book is someone or thing that can change in  any situation with very little effort. Effortlessly. And who better is known for being a triple threat is Beyonce. Being able to sing her face off, dance her ass off , and not to mention  getting her acting chops in. She had added Modeling like the rent is due to her resume. Girlfriend is very talented and of course if  it involves fashion,  Fashioncrush is all over it. Beyonce just did a spread in W Magazine for their July issue and we got a few hot looks from the shoot.  Enjoy !!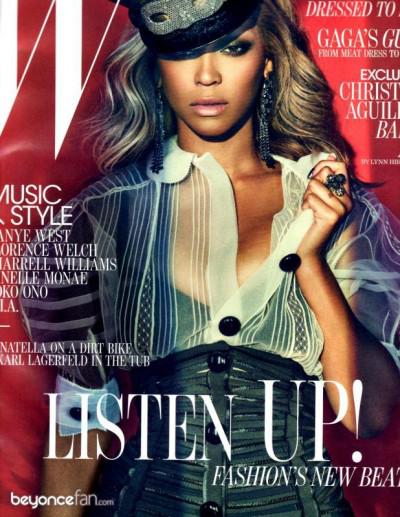 Beyoncé wears Louis Vuitton's silk top, cashmere shorts, hat, and mask; Givenchy by Riccardo Tisci's silk satin bra. Lorraine Schwartz's earrings, ­David Yurman's ring. I am in love with the Louis Vuitton silk top!!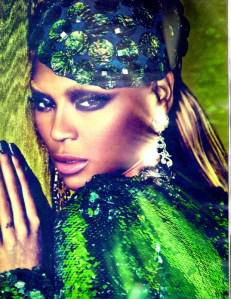 Dolce & Gabbana's dress with sequins and paillettes. Philip Treacy beret, Munnu/The Gem Palace's 18k gold, silver, emerald, and diamond earrings. The green is gorgeous on her , a true beauty.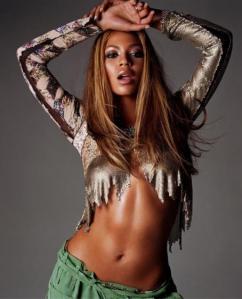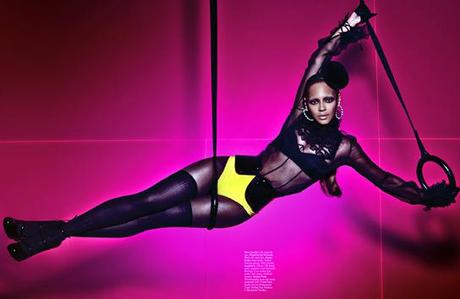 Marc Jacobs's silk organza top; Givenchy by Riccardo Tisci's silk satin bra; Atsuko Kudo's latex briefs. Prabal Gurung gloves; Marc Jacobs headband; Ofira's 18k black gold, sapphire, and diamond earrings; Louis Vuitton belt, socks, and shoes; Wolford hosiery.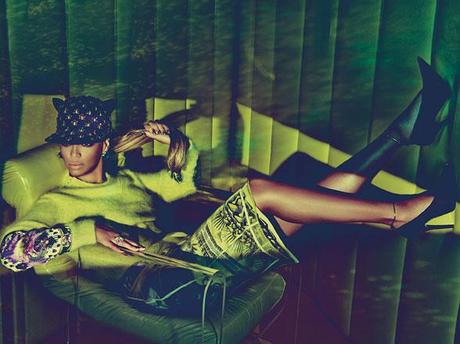 This is one of my favorite looks on her Givenchy looks really good on B. Givenchy by Riccardo Tisci's angora sweater, crinoline and wool skirt, cap, and shoes. Lorraine Schwartz's 18k white gold and emerald earrings, David Yurman's 18k yellow gold and diamond ring.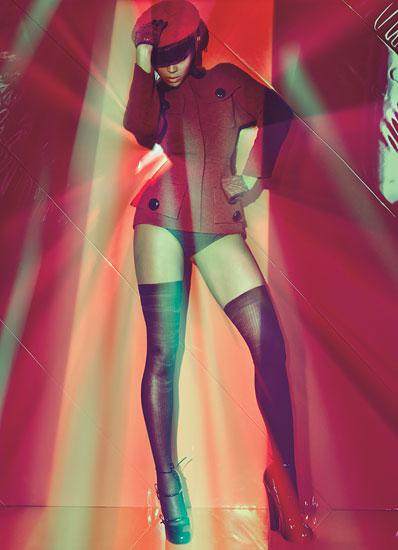 Very fierce …I feel in love with this look , I cant wait to get the LV knee highs…Louis Vuitton's cashmere jacket, cotton denim shorts, hat, mask, gloves, socks, and shoes.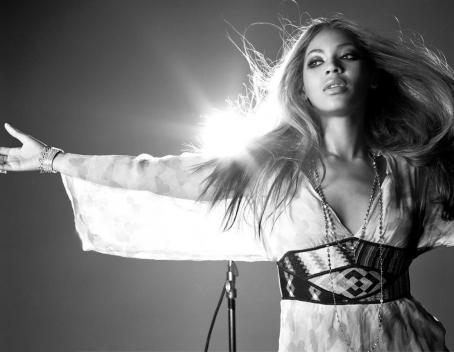 And I have a feeling we have more to see from the Versatile Diva. To see more of her interview and more amazing pictures visit  http://www.wmagazine.com/ .
Until Next time Fashionista's              Stay Fly!!