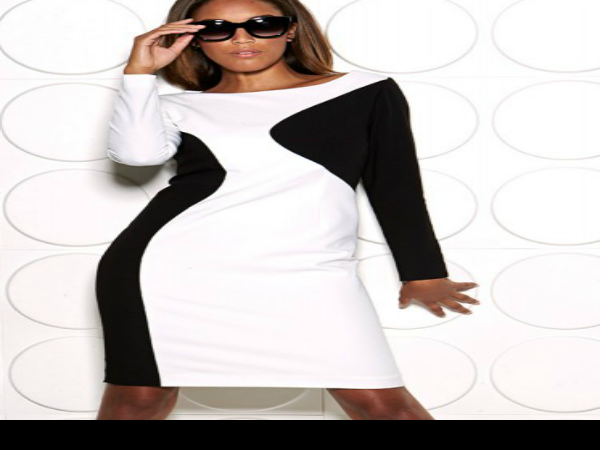 Hello Fab's ! I hope all is well and that you are staying stylish as usual . Earlier this week my photographer and I had the pleasure of sitting down with Arlene Goldstein ( Belk VP of Fashion and Trend Direction ) as she gave all the media a sneak peek of Belk Fall fashion that is to come . This series is called Seriously Chic and it was just that , trendy , fierce and I must add a fashionistas dream . I was very pleased that Belk has stepped up to the ever changing fashion cycle all the while keeping it fresh and young . Let's start off with Modernist Mindset !
These looks are all about architectural shapes and patterns . The jewelry is no exception . These accessories take on geometric and graphic designs that is sure to please the jewelry collector in you . The ankle boot is the shoe of the moment . Arlene previewed open toe booties with hardware that is going to liven up any Fall ensemble. This Fall 2013 get ready for a lot of leather ! Over sized jackets are making a strong comeback this Fall season as well . How chic is it to throw on an over sized coat for the European look and feel . Gold is still the go to metal of choice , it is very important this season . Rose-gold , 18k , brassy gold is a top trend this season . Let's not forget those amazing Moto jackets that can be virtually worn with anything for that Modernist look . Modernist Mindset is all about shapes and graphics.
That's just one of the many looks Arlene brought to the forecast ..... stay tuned . There is so much more to come !
Until next time
fierce and luv .............
The look in the image is the Tahari Dress :
Tahari ASL black and white long sleeve two tone sheath dress, $128.00 at Belk or Belk.com