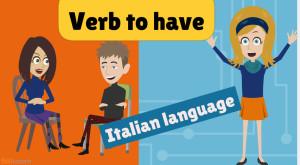 Buongiorno amici, oggi il verbo avere in lingua italiana al presente indicativo!
Hallo my beautiful friends. Today we are going to discover the verb to have in Italian language. Present simple tense.
Don't forget the verbto be you can find on this lik
About The Author

About Italy
I love the colors of the sky during the sunset and walking with no shoes on the grass. I love laughing.