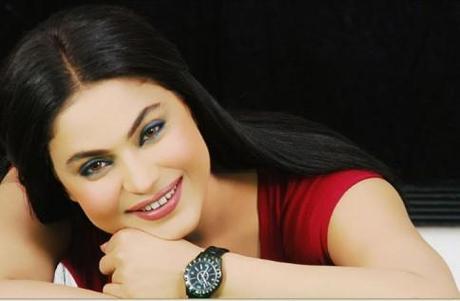 Bollywood bombshell Veena Malik, who recently entered in Guinness World Records by receiving 137 kisses on her hand in one minute, has expressed the willingness to have a kiss with Salman Khan on the screen.
"I would like to kiss the actor who does not like kissing on-screen and he is our 'Dabangg' Khan Salman Khan. I think that would be beautiful if we have a kiss on-screen," she said when asked which Bollywood actor she wants to kiss on screen.
The record of maximum kisses was previous held by Salman Khan who received 108 kisses on his hand in one minute on a TV reality show "Guinness World Record – Ab India Todega".
Veena Malik admitted that her record was a publicity stunt for her upcoming movie "The City That Never Sleeps", which is being produced by Satish Reddy and Directed by Haroon Rashid.
"I am a celebrity anyway and if you say that it is for publicity, ok, yeah, we need publicity for 'The City That Never Sleeps'," said Veena Malik, who emerged as most controversial actress of Pakistan after doing a nude photo shoot for India's FHM magazine.
"We have to break 20 records for the film and this is one of the records," she added.