Controversy Queen Veena Malik has hit the headlines again, this time claiming that she is planning to join politics to fulfill her father's dream.
"I have intentions to join politics, but right now I feel I am very immature. When I feel it's the right time, I shall join politics. My father always wanted me to be in Pakistan and join politics. I will certainty fulfill his dream as his daughter," she said.The sizzling actress, who is currently gearing up for her film Zindagi 50:50, which is set to hit the cinemas on May 24, said her father wants her to be at her country and wants her to always wear a salwar suit.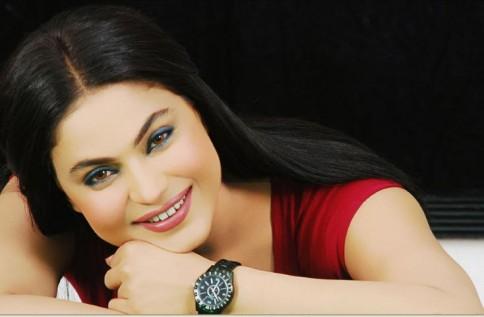 "My father wanted me to be a lawyer and be in Pakistan. As I was associated with Pakistan news channels, he understood that I have my personal views and vision and can be a politician. He likes me in salwar kurta and always wants to see me in them. Whenever I am with him, I try to wear a salwar kameez with a duppata," said Veena.
Veena Malik emerged as most controversial actress of Pakistan after doing a nude photo shoot for India's FHM magazine. In March she entered her name in Guinness Book of Records by receiving maximum number of kisses on her hand in one minute.
Apart from Zindgi 50-50, where she will be seen as a bold sex worker, her other forthcoming Hindi flicks include Mumbai 125Kms, Supermodel, and The city that never sleeps. .She is also doing a Punjabi flick Jatts Golmaal.