If you like & follow veena malik you should always remember Veena's most popular  quotation i.e
"Yes i was topless , but not nude"
Veena Malik is Top Pakistani controversial model and actress & she knows how to keep herself famous & alive in news. As I am writing this content Veena might be thinking much bigger & creating a fresh controversial news for us. Seriously she is so quick & good in it.
Below are the scandals & controversies of Miss Veena: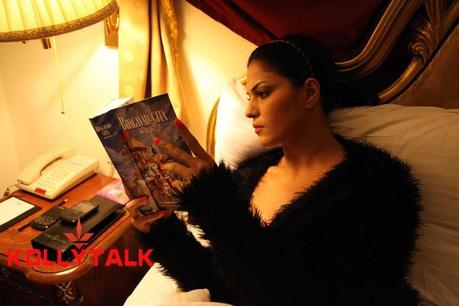 Veena Malik is  in the news for her new photo shoot in which she is reading Bhagwat Geeta – Hindus Holy Book. Veena make it controversial through her statement that she always feel good after reading Bhagwat Geeta.
Veena Malik New scandal of Mobile video leaked
Veena Malik With Indian Director
Veena Malik Nude Photo Shoot for FHM India
A Bold Photoshoot for a Libas
Veena Malik Diwali Photos from Hyderabad
Veena Malik Christmas photos
Veena Malik Big Boss Hot Scenes with Ashmit
Veena Malik & Mohd Asif
Veena Malik Kissing Bobby