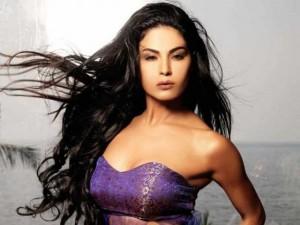 Veena Malik became highest paid Tollywood actress
Controversy queen Veena Malik has became the highest paid actress in Tollywood industry after receiving a record amount of. 15 million rupees for her debut Telugu film Nagna Satyam.
Previously, the highest-paid Tollywood actress was Kangana Ranaut, who was paid 12.5 million rupees for her first movie in Telugu, Ek Niranjan.
Produced by Chadalavada Srinivasa Rao and directed by Rama Rao, Nagna Satyam is expected to release in theatres in the mid of 2013.
Since making entry into the Indian cinema with the Hindi flick Gali Gali Mein Chor Hai, the bombshell has managed to hog the public eye with her raunchy, topless & over-the-top done-to-death antics. But she said Nagna Satyam does not deal with the sex but addresses contemporary issues.
Nagna Satyam is Veena's second south film apart from performing in a Kannada movie – Dirty Picture: Silk Sakkath Maga –.
Veena Malik will be soon seen in Bollywood flick "The City That Never Sleeps", where she will break Guinness World Records of most number of kisses in a film. The movie is produced by Satish Reddy and Directed by Haroon Rashid.