February is month of love and showing love for all your favorite things is well justified. Be it love for your lover, friends, family, siblings, cousins, pet, teachers, and even makeup- all is acceptable !!!!
This girl loves her lipsticks- saying that would be an understatement. With twenty tubes and counting, it wouldn't really hurt in adding two more to the arsenal........
whomp whomp
!
 Recently, Revlon launched a new line of Ultra High definition Matte Lip glosses- priced at $9 for a tube, these glosses are a must-try. In a lightweight, wax-free formulation, there are eight distinctive shades to choose from.
I picked out HD Obsession ( Pink ) and HD Love ( Red ). Keep reading for t
he good
and
the bad
of the two shades.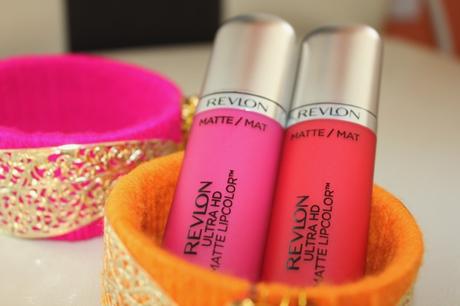 THE GOOD :
the lipsticks have a nice candy like fragrance. Unlike some glosses which have a medicinal smell, this one's desirable for it's candy like smell. 
the attractive flat tube like packaging, makes it all size purse-friendly. Put into the tiniest  of your clutches and there will be no struggling with your other stuff. 
it is ultra moisturizing. Some of the matte lipsticks tend to dry out a lot but this one's definitely an exclusion. 
these come in 8 high definition shades, so there is something for everyone.
THE BAD :
the lipsticks claim to be of a matte velvety finish, but in no way are the two shades I tried  plush looking. 
they have a very transparent application and have a slight sheen to them, making them appear less matte. When I tried to mattify them by dabbing my lips with a tissue, the colors became all the more translucent. It just lost the vibrancy. 
the two shades in no way are close to what was pictured on their website. The pink ( HD Obsession ) is more of a fuchsia pink and not the deep magenta as pictured. I would have definitely liked it to be as pictured. The red ( HD Love ) is more orange than red and I would have definitely liked mine more velveteen as in the picture.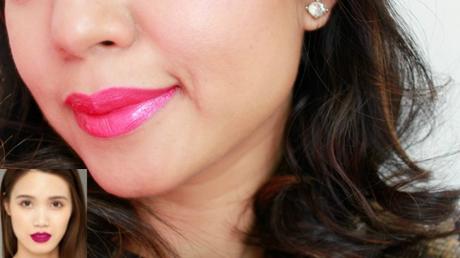 HD Obsession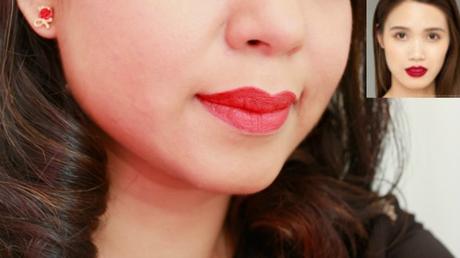 HD Love  
Overall the lipsticks are of a good quality for the $, but the two shades are not me. So sorry fellas, you won't be seeing them much, but I would definitely layer them over another shades to make my own new shades. 
Let me know if there is any other shade you would like me to review. 
Have a great day and thanks for stopping by. XO