A wooden wardrobe serves the full-time purpose of providing an ample space inside your room, for the storage of your items. This helps in avoiding your room from looking messy and unattractive. Wardrobes, being an essential part of any room furniture, should be chosen very thoughtfully, considering its need in each room and your convenience.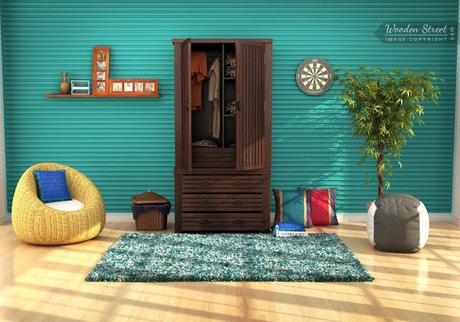 Different people have different perceptions about an ideal wardrobe.Therefore, there are various designs to choose from. Following are some suggested types of wardrobes, best-suited for different types of people:
For the senior citizens: For an elderly-specific cupboard, buying giant wardrobes won't be a wise decision, because they can not climb the chair and store or bring out things kept at a certain height, very easily. Therefore, some things should be considered before buying a wardrobe for the aged people of your family. Although the traditional-looking cupboards add enormous grace to the room, then the areas at the upper part of the cupboard won't be used and will still occupy space. Cupboards for the elderly should provide good visualization of each object in the cupboard and must give easier access to everything, so that there is not much need to bend down of stretch up to get things in or out of the cupboard.
For a Businessperson: For a person who falls short of time when it comes to searching for his dress for the day from his cupboard, having a large wardrobe, with separate partitions for everything, is a blissful thing. Large wooden wardrobes with multiple divisions provide a larger area for storage, and thus enabling a separate storage for shirts, ties, trousers, coats, socks, shoes, etc. Although they occupy a large amount of space inside the room, if you have a congested room, then you can look foe these type of cupboards having sliding doors, which do not make it difficult to open and close them.
For Kids: A half-height hanging space with the number of drawers that facilitate storing of tiny clothes of a new born, fit the best as a kid's cupboard. Also, cupboards for the kids who are preteens must be short lengthwise, so as to make it comfortable for them to find their things. Wooden wardrobes for kids should be colorful or attractive so that your kids like them and therefore, use them more often, to help you in making their room look clutter-free.
For Fashionistas: Fashion lovers love to keep each type of dresses coming from each type of generation, after all, they have a huge responsibility of generating fashion awareness among the other people! So, for those costly, designer gowns to be stored, there must be an appropriate space inside their wardrobe. Again, large cupboards are used, with one vertical separation in between. One side of which will be used to hang gowns or suits and sarees, and the other half is divided into multiple divisions, wherein accessories and other important daily-wears are stored in a very organized way. 
For the kitchen: Cupboards used in the kitchen are called kitchen cabinets, in which you can secure you very costly dishes and kitchen linens. Many people are fond of buying different types of kitchen utensils, but where to store all of them? Therefore, having medium-height kitchen-cupboards is a solution to having the fastest access to kitchen items and store them all.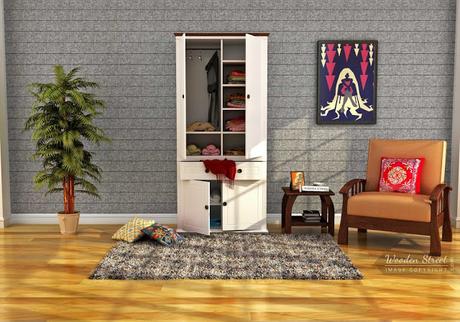 Wardrobes are a piece of furniture whose importance can not be overlooked. We can simply not store our clothes anywhere in the house, just like that, because then it becomes really difficult and time-consuming to find them when needed. Therefore, the proper type of wardrobe must b placed in the each room to make the best use of it.