Interior Design Magazine has announced the winner for the 2015 Best of Year award in the Bath Cabinetry category. The Cape Cod collection by Duravit was designed by the renowned designer Philippe Starck. The vanity stands out amongst the competition because of the unique shape and use of materials. Unlike anything else on the market, it is worthy of recognition.
Philippe Starck is known for his unique furniture designs, as seen in the image below. He has a long history in the industry and his contributions can be seen everywhere. For the Cape Cod bathroom vanity, he drew inspiration from the classic picnic table. This led to a vanity that feels familiar but is also fresh and modern.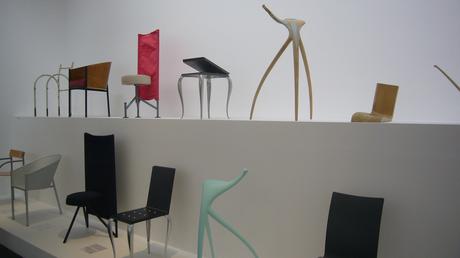 The vanity tops are available in different wood finishes to contrast against the chrome frame. This creates a simple yet elegant look that is both sleek and classy. The standing vessel sink with single hole faucet is a familiar touch that adds to the overall appeal.
The most attractive part of this award winning vanity is how versatile it is. Since it isn't completely modern or completely traditional, it would look good in either space. The picnic table shape has a classic feel but the materials are distinctly modern.