Good morning merry sunshines! How's the day treating ya? Every morning I start writing my breakfast post and I think about how I'm the last person to get mine in because I live in California. All the East Coasters are already eating lunch! Gah. It's my lot in life being a Californian….

This morning I have a really great oatmeal recipe for ya! It blew my taste buds away.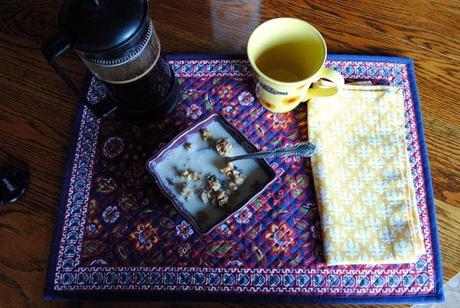 Voila breakfast! Do you like my new placemat and napkin? I just got it yesterday on sale at Williams Sonoma. I HEART THAT STORE!!! I can't be trusted to go in, I just love everything so much and WANT it.
Before we get to the oatmeal, and believe me you want to stick around like a fly on potato salad for that recipe, I have to show you what I found at Whole Foods yesterday.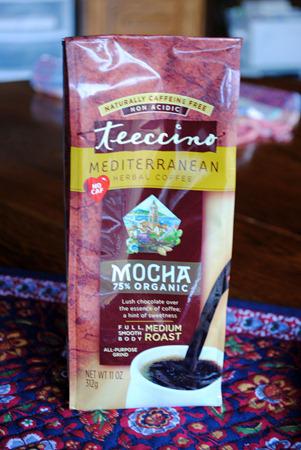 Teeccino Herbal Coffee which is a combination of dried fruits, nuts, carob beans, and other herbs made to brew and taste similar to coffee! For those of you who don't know… I LOVE COFFEE! I only started not drinking it about a year ago when I started seeing a homeopathic physician because I had an extremely bad reaction to antibiotics and can't take them anymore unless my life is in danger. Like literally dying…… So I was uuber stoked when I heard about coffee-less coffee.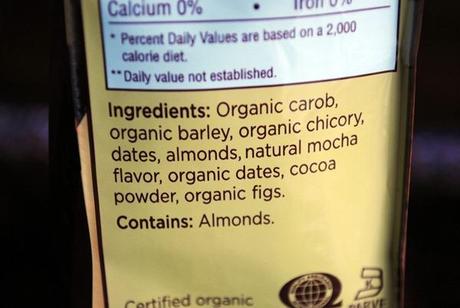 It's not gluten free, but I'm experimenting with gluten right now so I went for it.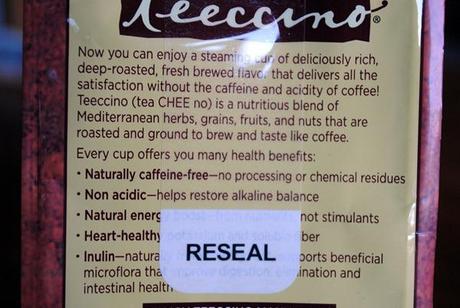 The other great thing about Teeccino is that it's non acidic for people who love the taste of coffee but can't stomach it, and it's caffeine free. We'll see if it's a natural energy booster.
Teeccino costs the same as basic coffee bought in the supermarket, about 9 dollars and they have a bunch of different flavors and ways to brew. I saw grounds and tea bags!!! I'm interested to try them all. I went with mocha because after being deprived of any type of coffee for over a year, who wouldn't choose the dessert?!
Okay let's get to that recipe…
Vanilla Raisin Oatmeal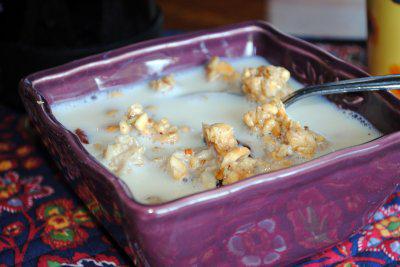 Prep Time: 3 minutes
Cook Time: 5 minutes
Keywords: simmer breakfast gluten-free dairy-free oats raisins
Ingredients (1 serving)
1 cup water
1/2 cup old fashioned oats
1 tsp vanilla
1 packet stevia
1 box raisins
small handful nuts (I used 4 nut clusters broken up)
1/4 cup soymilk
Instructions
Add 1 cup cold water and 1/2 cup oats to a sauce pan. Turn heat up to boil.
Add vanilla, raisins, and stevia while the oatmeal starts to boil. Turn down heat and let simmer until all water is absorbed. Probably about 5 minutes.
Remove from heat and pour oatmeal into a bowl. Top with nuts and pour soymilk over the top. Enjoy!
Powered by
Recipage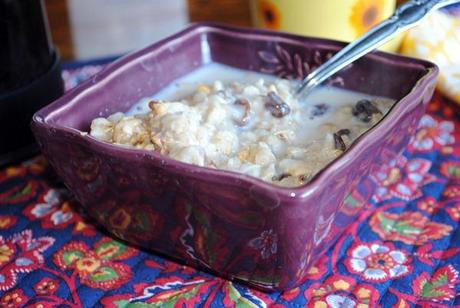 Don't forget to stir it up before eating.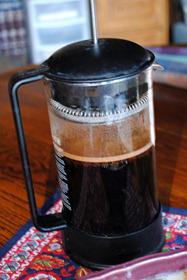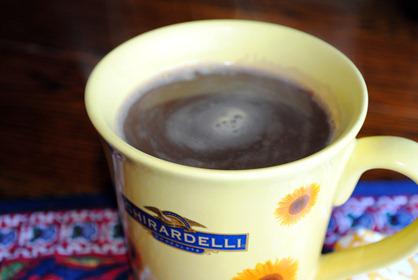 I made my first batch of Teeccino in my french press but the flavor is taking me a little while to get used too. I really like it but it tastes a little different from coffee. I'm just waiting for my taste buds to get caught up.
On the fitness agenda today……
2 mile run or 30 minutes cross training. We'll see what happens.
Tell me about you!!! I want to know…………..
What is your favorite Fitness Magazine and why?
I like Health because I usually like most of their article topics.
Do you wear the scarves that are a circle and don't actually end, you just wrap them around your head a bunch of times?
No… they kinda freak me out.
If you could have a home gym what would be the first piece of equipment you'd buy?
An elliptical.