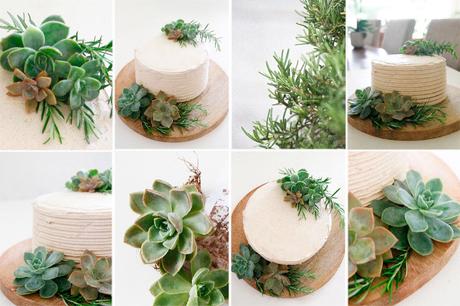 The sweet smell of cinnamon, mixed spice and ginger are such a perfect complement to this vanilla butter cake. I love to make vanilla cakes, as the choice of frosting is endless and this beautiful chai spiced frosting is not only reminiscent of the festive season, but it enhances and improves the overall taste of this simple butter cake.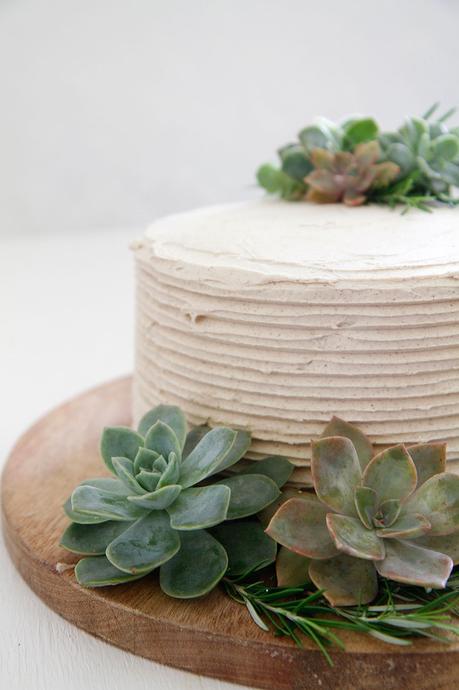 I made this cake in 2 x 8″(20cm) deep dish cake pans, so the overall effect was that of a multilayered cake, but as there were only two deep layers it reduced the amount of sweetness from the buttercream frosting between the layers. Sometimes a little more spice is nicer than a whole lot of sugar.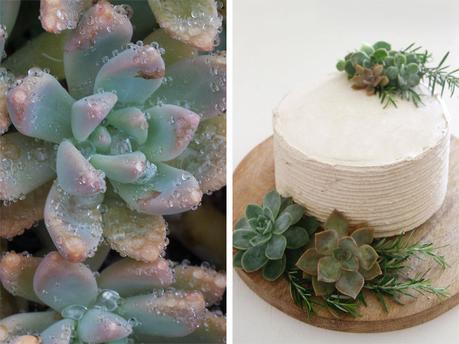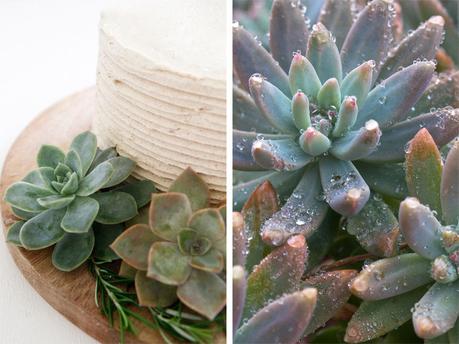 TIPS for Using fresh flowers and plants for decorating
Although edibles flowers are obviously my first option when decorating a cake, when using non edible ones, you have to make sure that you remove them all from the cake before slicing. Another thing to be aware of is that you should know the source of your flowers. Never use any that have come into contact with pesticides or fertilisers.
For this cake a used an extra dollap of buttercream and set the succulents and Rosemary into that so that they could be removed in one easy piece and the ends of the flowers did not come into contact with the edible part of the cake. I also painted melted chocolate onto the open end of the succulents to seal them before placing them on the cake.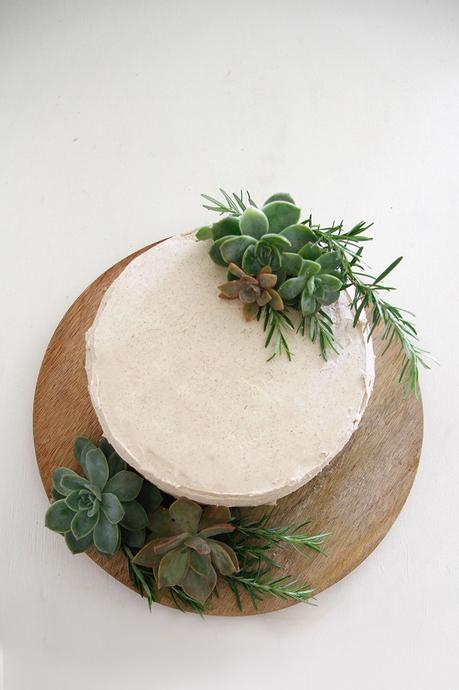 For other delicious cakes with fresh flowers see my
Dreamy White Cake with Cinnamon Buttercream
Decadent Chocolate Cake with Dark Chocolate Ganache and Roses
Three Creative Ways to Decorate your Christmas Cake