Hi guys!
Boy am I glad it's a brand spankin' new day. Don't get me wrong. Yesterday's fun and exciting shopping afternoon was everything a girl can dream of. But shopping is darn exhausting. I made it home in the late afternoon, curled up with my gingerade kombucha tea and practically took a nap. Now it's back to the normal routine.
Breakfast
I whipped up some oats that were kind of inspired by this recipe.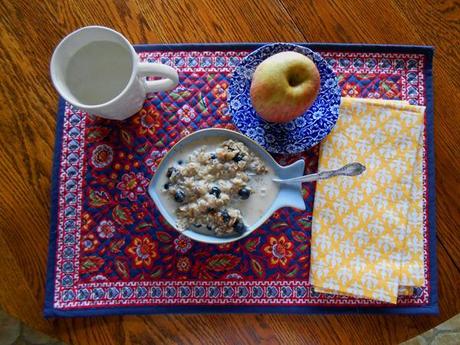 I found the vanilla oatmeal recipe on a blog a long time ago and I made it once or twice while I was in college. It's really really tasty. But the recipe makes 6 servings!! That's a lot of oatmeal, people.
Yuuummmmm!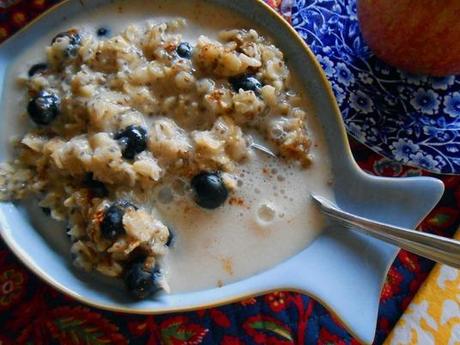 here's what ya do:
combine in a sauce pan and simmer until all liquid is absorbed
1 cup water
1/2 cup old fashioned rolled oatmeal
1 TBSP chia seeds
pinch salt
1 stevia packet ( or 1 tsp sugar)
3 drops vanilla extract
pour into a bowl and top with
1 heaping handful blueberries
cinnamon
and 1/4 cup almond milk (I had unsweetened vanilla)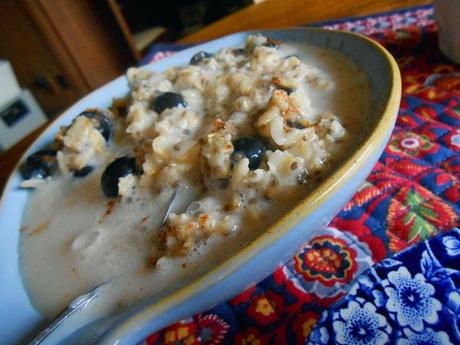 The original recipe is the one that got me up to speed about adding milk to already cooked oats. I'm not a huge oatmeal fan, but I like eating them because their so healthy and nutritious. Eating them this way is probably my favorite.  I guess it's more like porridge.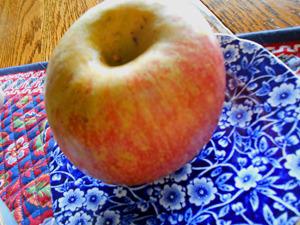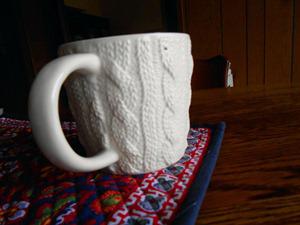 I also have a fuji apple, I'll save it for later this morning. Oatmeal is fill-ing! And a mug of hot magic lemon water.
Weight Loss
I've lost a few pounds in the last 3 weeks. It's more like 12 pounds. When I started eating clean my average weight was 175 pounds. I'm 5 foot 10 and my healthy weight range is from 130 lbs to 170 lbs. So, I was a little over what is considered healthy for my height.
Losing weight so quickly and without trying was sort of difficult for me to wrap my head around. I'm not trying to lose weight! I'm past that phase of my life and I'm happy with my body and myself. Losing a few pounds isn't bad. I can tell I look better, I feel better, I can run farther. I'll have to be honest and I feel a little more positive and up beat. It's also a motivator to keep up all this healthy eating and fitness I've been doing. My main motivation though is still to keep my stomach and intestines happy and functioning correctly the added weight loss is just a perk.
Log:
5/1/12: 175 pounds
5/19/12: 168 pounds
5/31/12: 162.5 pounds
Tell me about you!!! I want to know…
what is your favorite way to eat oatmeal?
has losing weight ever freaked you out?
what is the best fruit to eat with fro-yo? ice cream?
what is your all time favorite movie?