The Dutchman has previously enjoyed spells in Holland, Germany and Spain but believes playing football in England is the greatest challenge he has faced due to its intensity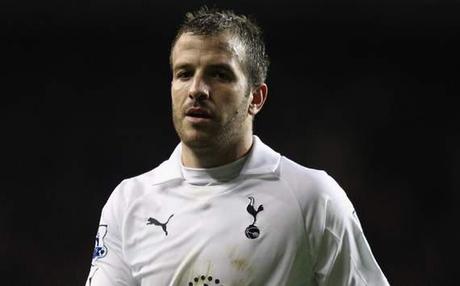 Tottenham
's 
Rafael van der Vaart
 has branded the 
Premier League
 the toughest in the world and has admitted he still struggles to come to terms with its intensity.
The Netherlands international has previously represented Ajax, Hamburg and Real Madrid, giving him the chance to sample live in three of Europe's other top-flights and he thinks English football is the strongest he has come across.
"The English league is by far the toughest in the world," he told reporters. "I can judge that personally. The Premier League is stronger than Spain.
"In Spain, Barcelona and Real Madrid could have a tough match when they visit the teams at the bottom of the table. But that's because every Spanish club has a couple of good individual players.
"In England all the away games are difficult due to the pace, power and working spirit from the first minute until the last.
"At the away game at Stoke I thought about walking off the pitch after 25 minutes. They didn't do anything but bashing, tackling and using the long ball. Totally not my style, but they are getting results with it.
"In Europe the Spanish and not the English clubs are ruling. But for me that just confirms what I said. The intensity in England is so big; they ask a lot of you."
The 29-year-old also believes England could do with introducing a winter break but is doubtful whether that is going to happen any time soon.
He added: "In England you cannot do without a winter break, a small break to charge your batteries. But will that ever happen?
"At the moment I am only just fully fit again."