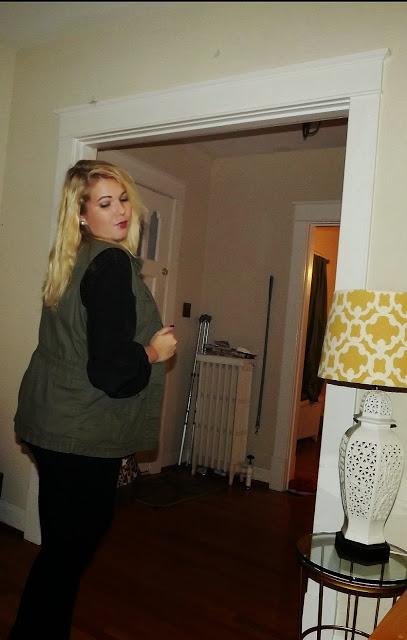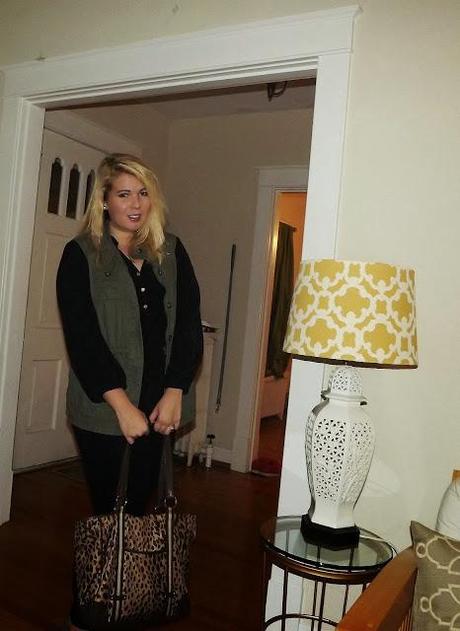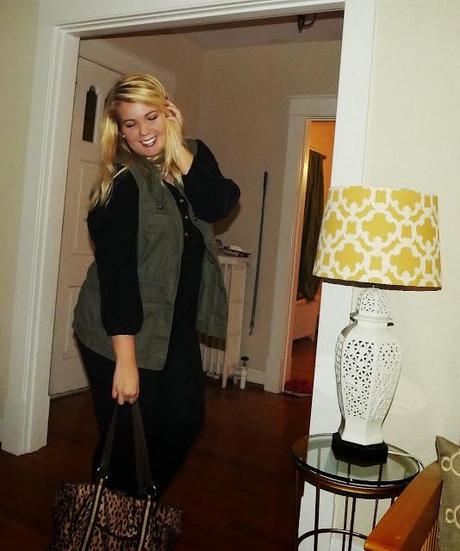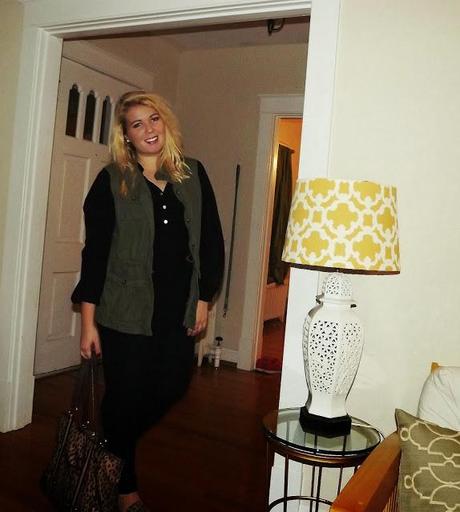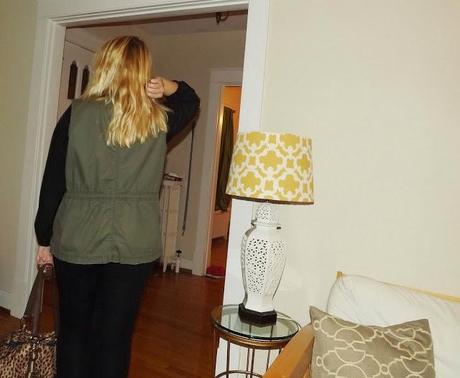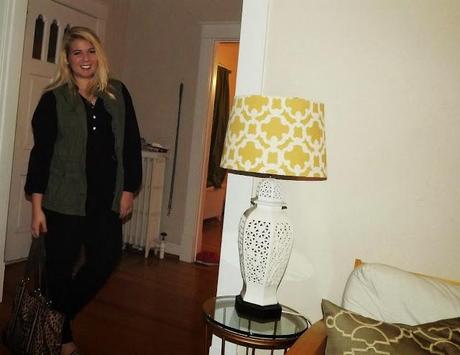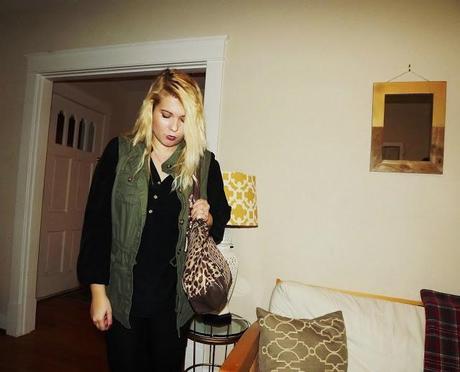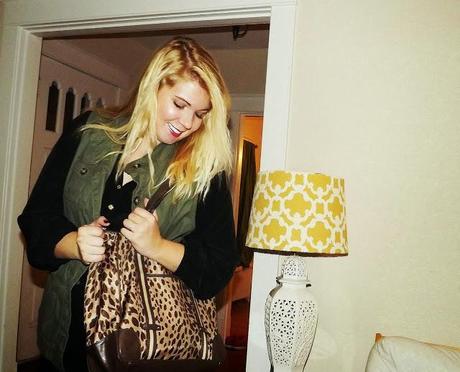 Outfit: Vest- Old Navy, Top- Lilly Pulitzer Elsa Top, Pants- T.J. Maxx, Loafers- Target,              Purse- Tommy Hilfiger
I tried out this gorgeous shade of lipstick from Maybelline called Rose Luster, with this outfit combination. It was the perfect amount of goth (meaning not at all) for me. The army vest is one of my favorite pieces to throw on over blouses. It combined the cheetah and black Elsa top perfectly! I usually don't go this edgy, but with my hair air dried with my natural wave and vampy lipstick, it went perfectly together! 
Go dark this winter! 
xo
BCC