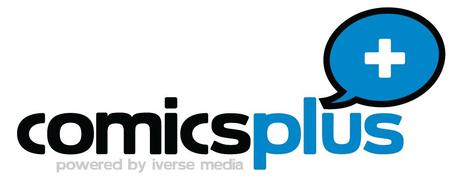 Valiant Comes to iVerse's ComicsPlus with Complete Digital Comics Library
Award-winning publisher will also participate in new library distribution platform as part of their growing educational outreach.
Waco, TX (August 1, 2014) 
Leading digital comics provider iVerse Media announced today they have teamed with award-winning comic book publisher Valiant Entertainment to bring Valiant's complete library of modern and classic content – including X-O Manowar, Bloodshot, Archer & Armstrong, Shadowman, Rai, and many more – to iVerse's ComicsPlus app and affiliated platforms. Effective immediately, iVerse will offer Valiant's monthly comics titles day-and-date via the ComicsPlus app, and will soon host Valiant's complete catalog of comics and collections.To launch their newly announced partnership, iVerse is also now offering each of Valiant's best-selling #1 issues for free on the ComicsPlus app throughout the month of August. Visit Valiant's publisher page here for more information. Established in 1989, Valiant has sold over 80 million comic books, and today its characters continue to be forged in publishing, licensing, film, video games, and beyond. Since its summer 2012 publishing relaunch, Valiant has returned to the fore as one of the most commercially and critically successful independent publishers in the industry today with an initial slate of titles that included X-O Manowar by New York Times best-selling writer
Robert
Venditti
and Eisner Award-winning artist
Cary
Nord
; Harbinger by New York Times best-selling writer
Joshua
Dysart
and
Harvey
Award
-nominated artist
Khari
Evans
; and Archer & Armstrong by the New York Times best-selling creative team of writer
Fred
Van
Lente
and artist
Clayton
Henry
.After multiple Publisher of the Year awards and nominations, including a 2012 Diamond Gem Award for Publisher of the Year, Valiant ventured even farther in 2013 with the debut of its first crossover event, Harbinger Wars, and the release of Unity #1 by writer
Matt
Kindt
and artist
Doug
Braithwaite
– the year's highest charting debut issue from a non-premier publisher with sales in excess of 70,000 copies. This May, Valiant followed up with "Valiant First" – an all-new line of titles led by the smash-hit ongoing series, Rai, and its biggest crossover event to date, Armor Hunters. Most recently, on the heels of 16 nominations at this year's
Harvey
Awards
, the publisher has announced The Valiant – a prestige format mini-series from New York Times best-selling writers
Jeff
Lemire
and
Matt
Kindt
with art by Eisner Award winner
Paolo
Rivera
beginning this December.Valiant will be the latest publisher to join the rapidly expanding offerings of the ComicsPlus app from iVerse Media. 
"Valiant has been consistently producing some of the best comics in the industry since their relaunch in 2012," said iVerse Media founder and CEO

Michael

Murphey

. "We could not be more proud to make their remarkable catalog and amazing characters available in ComicsPlus."
In addition to the ComicsPlus app and website, Valiant's titles will be made available to librarians and their patrons everywhere via the ComicsPlus: Library Edition app, which makes thousands of high-quality titles accessible to school and library patrons on any device, anywhere, and at any time.
"Valiant's number one priority is to make our characters and content available to the largest audience possible, and, via our new partnership with iVerse, we have an incredibly exciting and important new channel to continue that mission," said Valiant Publisher Fred Pierce. "With a potential readership that's measured in the millions, we hope to win over even more fans to some of the most critically acclaimed comic books being produced anywhere today, just as we have month in and month out in comic book stores around the world."
Valiant titles are available now on the ComicsPlus iOS and Android apps, and via their website comicsplusapp.com. 
Share on Tumblr