For the second year in a row I decided to organize a wee Valentine Swap. A way of sharing some love between crafty folks and receiving something nice in the mail. And boy, did I enjoy opening my cute little package. I loved the fun Paperchase sticker and tape. And inside was more exciting wrapping and a super cute little card.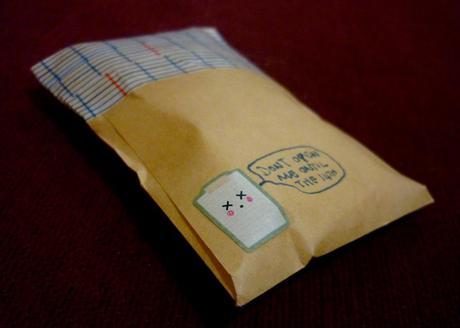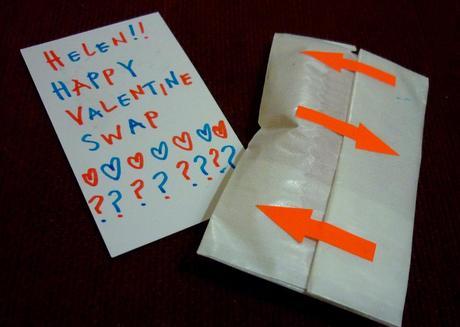 I unwrapped all the cute outer layers and found something even cuter inside. How adorable is this little gold bunny?! Just look at his happy grin. This definitely cheered up my Valentine's day and I couldn't help but put him on straight away. My, ever so kind, crafty other half was the fabulous Mahala Le May, designer of edible experiences. Do check out her website for a peek at her amazing creations.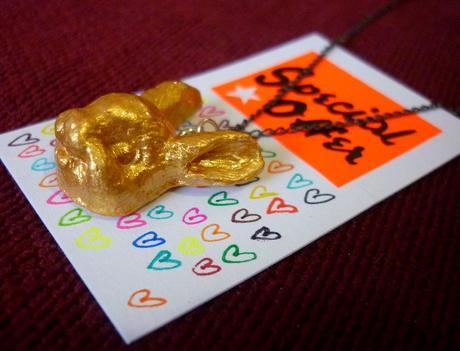 Mahala also sent me a photo of the lovely gift  she received from Kitty James. What a pretty and entirely appropriate Valentine's duo. I am loving the cute little knit print brooch. Kitty even shared her work in progress over on Instagram.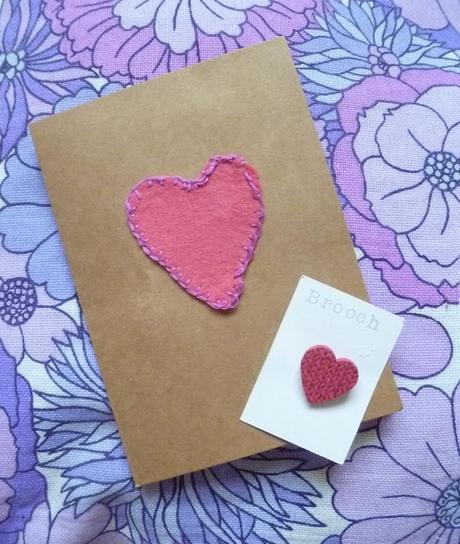 I sent a little package of treats in the direction of Kate Marsden.  Kate took part in the swap last year so it was great to have her back. She's also shared her swap experience over on her beautiful blog. Have a look at her post to see what's inside the pretty pink parcels I sent and to see what lovely surprises Kate sent on to her Valentine.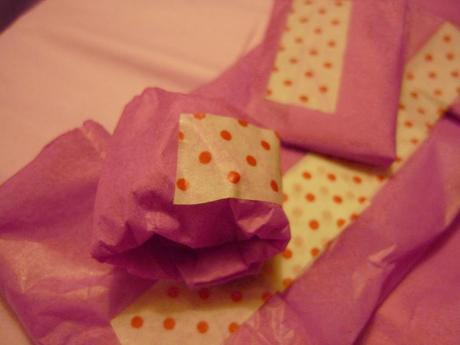 It was a lot of fun organising the swap again and I love how it's turning into a yearly tradition. It's also nice to get a glimpse at what some of the other participants sent and received. There's nothing like sharing some love with your crafty sisters!