Happy Valentine's day folks! Hope you're having a lovely Thursday. I am currently sitting on my own, in my pj's, getting ready to watch a horror movie. There has been some romance to my day though. Earlier I opened my Valentine Swap package. You may remember my little shout out for people who wanted to take part in the swap. Luckily some people did (so it wasn't just me sending myself a gift) and a lovely little group of Valentine partners was formed.
 I received this awesome card and some really delicious chocolate from the lovely Alex. I love that the card is so random, it definitely made me laugh. And the chocolate was so tasty! It is, of course, all gone now.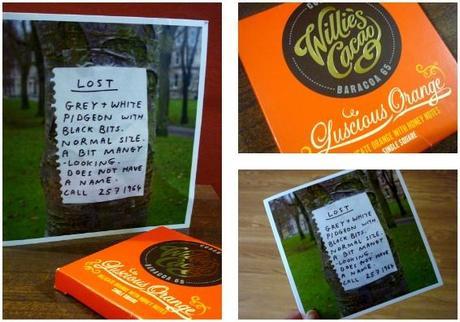 And here's what I sent to the wonderful Lucy Robertson, a selection of Jolly Good trinkets and a Love Hearts Dip Dab. I had a lot of fun wrapping it all in this beautiful paper from Paperchase.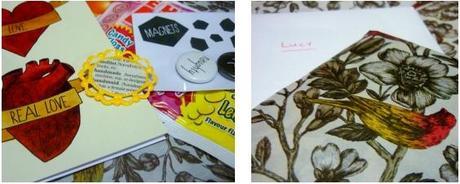 Some of the other nice folk who took part in the swap have shared what they sent and received. Take a look at Ella Goodwin's blog post about her swap experience. And the wonderful Stacie Swift shared what she received from Lucy over on her lovely blog. Plus Kate Marsden has said she will be blogging about the swap tomorrow so keep an eye on her blog for that. 
What an excellent bunch of generous people! I would just like to say a big thank you to everyone who took part. I really enjoyed organising the swap and can't wait to organize some more in the future.