So this is my life in a current nutshell....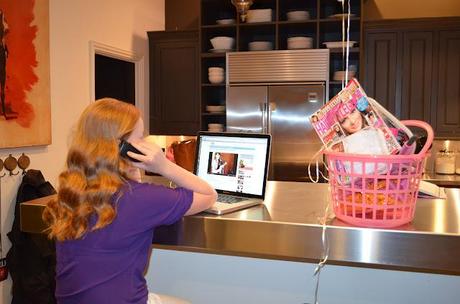 Child obsessed w/ hair...guess I would be too if it were one of my best assets (my hair, not an asset unless professionals tame it).  Hubs & I have been annoyed to the ends of the earth with YouTube "Hair" videos...until I watched one.  OMG, if I had this once upon a time, my hair, clothes, etc. obsession would have been even more out of control than it was in the 80's!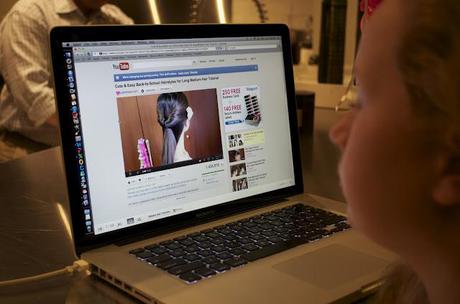 So, her Valentine's goodies were all about hair & here she is watching yet another "HAIR" instructional on YouTube.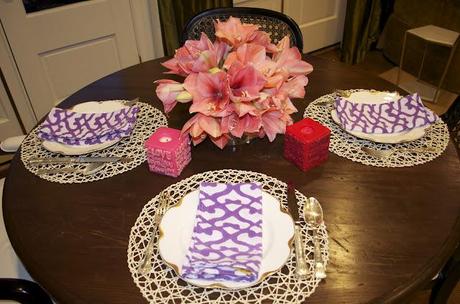 Hope your Valentine's dinner was delish!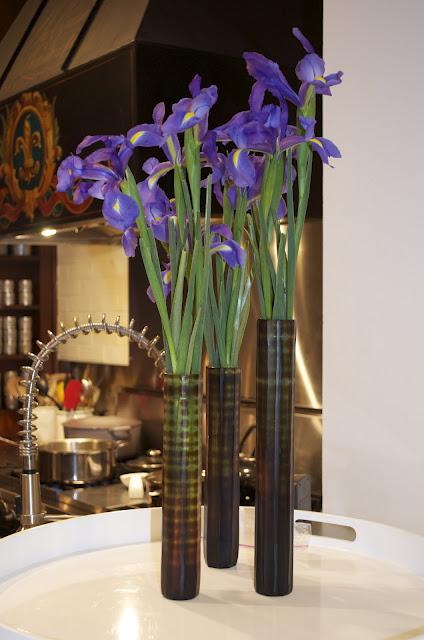 And, how pretty are my flowers?  I've been getting these for as long as I can remember & I only have one complaint..they don't last long enough!
We'll talk soon.
Gwen