I found somewhere on the net that exfoliating your scalp is also important to get rid of dirt and product build up and to ultimately make your hair (and scalp) healthier. I don't know if there are commercial products out there that aim to exfoliate the scalp but some DIY exfoliators would be either oatmeal or a honey-sugar mixture.
Since my scalp was not at its best at that time, I decided to go for it with the oatmeal (because I didn't have any honey and I figured oatmeal would be less abrasive than the honey-sugar mixture). Here's a rundown of what I did.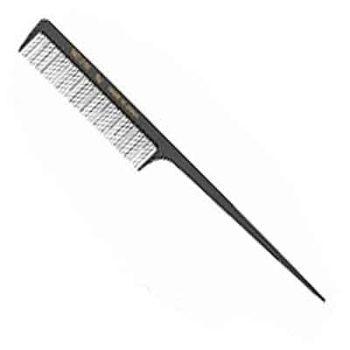 rat-tail comb
Tools
Unflavored Instant Oatmeal (about 1 cup, more if you have fuller hair)Bowl of water (how much water depends on how much oatmeal you're using)

Rat-tail comb
Process
This is gonna get messy so make sure you're in the bath where you can catch the fallen oats (and prevent the pipes clogging).
1. In a bowl, mix the oatmeal with water, just enough to wet them, not soak (you're not making porridge here).


2. Wet your hair thoroughly and partition with a rat-tail comb (see below for the partitions I did). Rub the wet oatmeal onto your scalp in a circular motion.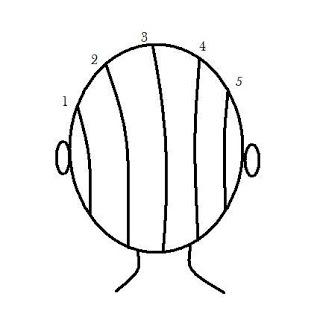 back view of the head

I started at the side of my head and worked my way to the other ear. This ensured that I went through the whole of my scalp.
Use the pads of your fingers or your palm, and be careful not to scratch your scalp with your nails (it is said that scratching your scalp would damage the skin and the hair roots).
3. Once finished with your whole scalp, rinse thoroughly with plain water. Make sure to run your fingers through your hair to dislodge any oatmeal.
4. Shampoo if desired.
Results
This really worked for me. After the procedure (and before shampooing), my scalp felt cleaner and lighter and my hair felt a lot less weighed down. I'll probably do this every two weeks or when I feel like I need it. I'll also be on the lookout for commercial scalp exfoliators to avoid the mess, but until that time, I'm fine with this.
Additional Notes
I used Instant Oatmeal because it's what I had on hand. I'm not sure if you can use other variants but I'm thinking it's alright.

You can do this procedure before or after shampooing (then shampoo again to rinse of the oatmeal). I did this after shampooing with a mild shampoo, cleansed off the oatmeal with my normal shampoo, then went on with my usual hair routine.

I didn't experience any adverse effects like rashes or itchiness after I did this, but that's just me. Try this at your own discretion.
There you go. Hope that helped!