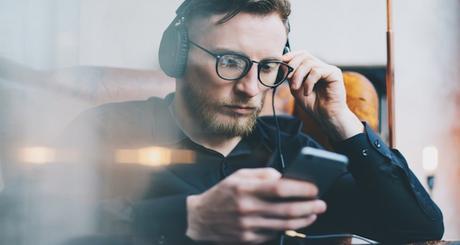 April 19, 2016
0

Email This Post

Print This Post
Using Facebook Live Video For Business, Without Buying Any New Gear
Maybe you've already tried a Google hangout, or dipped your toe in the live-video pool with Periscope or Meerkat. Now that Facebook has launched its own live-video application, there's really no excuse not to try live video for your business.
Facebook Live offers users a built-in audience, whether live-streaming from your personal profile or company page. There's no need to download anything to use Facebook Live on your profile.
Michael Stelzner of Social Media Examiner interviewed Facebook expert Mari Smith about Facebook's new live-video tool. Here are some of the ways integrated marketers can apply it to their businesses.
Ready For Your Close-Up?
Once you go live, the video goes out in Facebook notifications along with the news feed, delivering strong organic reach. For marketers, Mari contends that Facebook Live helps create a closer connection with your audience by personalizing your brand.
Two Ways To Use Facebook Live:
1) Personal: When you use Facebook Live through your personal profile, you get to choose the audience. You can broadcast to the public, friends only, a specific friends list, or just a few friends.
2) Business: Marketers who want to broadcast live, then share it to your Business Page, just choose a "public broadcast." Once you share it on your Page, you can sponsor the post for greater exposure and reach.
Who Is Using Live and How?
Mari Smith cited examples such as Guy Kawasaki, who uses Live to show equipment or report on his travels and activities, and Technology columnist Robert Scoble, who uses Live to broadcast timely tech reports.
Businesses of any size can use Facebook Live as the basis for a podcast show that links to iTunes. You can also showcase your product or tech experts during Live interactive instructional classes or Q&A sessions.
Use Live to share a regular message such as a daily or weekly update, Q&A sessions, or timely news. Mari's tip for Live broadcasters is to remember that your camera can film two different things: you or what you're watching.
One of the many Facebook algorithm factors that marketers should consider, according to Mari, is "the speed at which people engage and interact with content," so remember to encourage people to subscribe to your Live broadcasts. When subscribers are notified of a broadcast, they all join at once and start commenting, which helps to push your Live broadcast higher in the news feed.