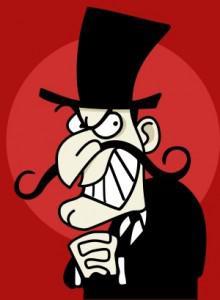 I have written blogs about dating and meeting people online before. Today, I came across this story and felt sorry for this lady at first and then felt that maybe she was just plain stupid. Stupid is a rather harsh word, but I lack a better name at the moment for her, maybe desperate, lonely………..Apparently, this lady met a man on match.com who went by the handle "honestman". She basically emptied out her savings of $25,000 sending this man money to Africa. She sent him electronics and several wire payments until she ended up flat out broke. While reading this story, I was able to pick up on all the red flags that presented itself when meeting someone online
First, the man told her he was wealthy and owned a successful construction company in Egypt. Ladies, any man who is wealthy and owns a lucrative business doesn't need a dime from you. In fact, $25,000 wouldn't be much money to this person. Successful men don't need money from you! If you want to find out if he's really rich, tell him to send you some money so you can come to see him. It has always been my belief that the best way to get rid of someone is to ask them for some money. You simply don't send money to people you've known for only for a week.
Yes, there have been people who have met others online and it blossomed into something wonderful. That doesn't mean the same will happen for you! Dating online is similar to dating the good old fashion way. You have to get to know someone! Just because someone says they're honest, loving, caring, and rich don't mean it's true.
If you chose to date online, meet people who are local and actually live in the country at the moment. I'm sorry but if I had a dollar for every scam e-mail I received asking me to send money to Africa, I would be RICH and shopping for Louboutin's at the moment. If I had money for every time someone from Africa contacted me on a dating site I would be on a private jet on my way to Paris.
A picture says a thousand words, most scam artist use stock photos of well groomed, muscular type men that look like they're models instead of real men. If someone uses a photo that looks model quality, you can bet your bottom dollar it's not a real photo of that person.
The lady in the photo suffered the loss of her father and had previously been treated for breast cancer. Death combined with illness opens you up to being vulnerable, lonely, and depressed. Unfortunately, this is a bad time to look for love. If you meet the wrong person they can smell desperate and vulnerable a mile away and will drain you dry and then move on to the next victim. I cannot stress this enough; dating while desperate is a bad combination.
Protect yourself and use common sense when meeting someone online.
You can read the full story here