Windows Phone is a great operating system that is becoming increasingly popular in Europe, thanks to its simplicity as well as to ever-improving Nokia  smartphones, available at various prices. No matter if you own Nokia Lumia 1020 or popular Lumia 925, here are some useful tips that can help you become a professional user on the Windows Phone Office!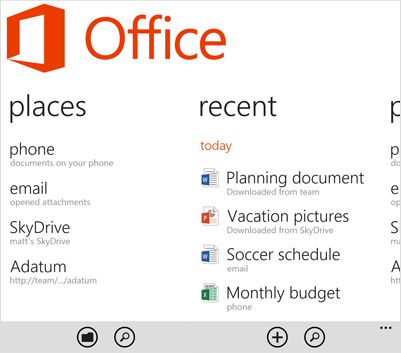 Office Suite for Windows Phone
One of the main advantages of using a phone with Windows Phone OS is certainly the Office suite that comes with all WP phones, regardless of the mobile brand. The Office suite allows you to create both Excel and Word files and edit them on your mobile or PC. You can save your office files in SkyDrive, so you can access them from your mobile phone, PC or via your browser.  To access the document, tap on the Office icon found on the Home screen, then open the Office hub where you can find two screenshots – the first lists the documents you have recently opened and another one shows the location of your documents. (for example, files stored in the phone, files in SkyDrive, or documents from e -mail).
If you have any documents you use frequently, you can attach them to the start screen, allowing you easier access to them all. It is very simple- just hold your finger on the document and select "pin to start". You can add comments in Word documents by clicking on the icon located in the menu at the bottom of the screen. When you enter a comment, you can press the text area to view the comment. When it comes to the PowerPoint, it is not possible to create these kind of files, but you can edit and save PowerPoint documents on your mobile phone.