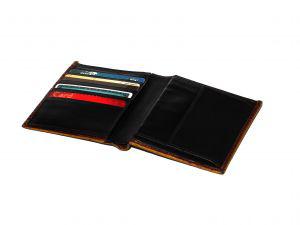 I have always been suspect of the "travel hacking" movement.  That is, using credit cards and retailer bonuses as a way to boost airline reward miles.  But after much convincing from friends in the travel universe, I jumped on the bandwagon and was completely blown away with what I found.
To my surprise, the last few years have brought about many major changes to the way credit card promotions are handled, and we have found several great cards that will increase our frequent flyer miles into something amazing.  In fact, by using just one of these cards for each of us, we have increased our miles from 22,000 to a combined 135,000 in just one month; and that is just the beginning.  (Photo "Wallet" by lusi)
Chase United MileagePlus Explorer
Our leap into the world of credit card promotion came about suddenly when we received one of those spam  advertisements in the mail. 
"Open a Chase Continental OnePass Credit Card - Get 50,000 Miles"
it said.   We had to do a double take.  Normal credit card promotions are typically on the order of 20,000 to 30,000 miles, or about the number of miles for one domestic round-trip ticket.  50,000 miles would get two domestic round-trip tickets if booked at the right time, or even a round-trip international flight.  So we looked into the terms and conditions a bit more and found a few more perks and fees that we had to consider (accurate to the time of posting in March 2012):
$95 yearly fee (first year free) - Con
Card charges foreign transaction fees - Con 
Two lounge passes per year (worth ~$100) - Pro
Free checked bag - Pro
Double miles per dollar spent on United affiliated airlines - Pro 
10,000 bonus miles on $25,000 spending in a calendar year - Pro, but not going to happen 
If you cancel, you will lose all of your miles on Continental - Con
With one of the only downsides being a yearly fee of $95, we both opened an account.  Within a few weeks we were already up
100,000 airline miles combined
and even going as far as paying our monthly rent via credit card to boost the miles by an extra 1,000 per month plus other purchases.  Add in an international airfare purchase on United for two, and that is another 4,000 miles to our total for something we would have bought regardless.
Note:
As of March 2012, Continental and United have merged to form one airline under the United brand.  Our card was listed as the "Continental OnePass" credit card, and is longer is offered. The United MileagePlus Explorer credit card; however, is virtually the same credit card except branded with the United name.  At the time of posting this article, the online sign up bonus for this card is listed as 40,000 miles with the same perks outlined above.
Capital One Venture Rewards Card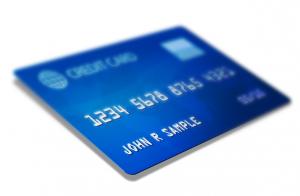 Capital One has always been our favorite credit card provider as they do not charge the pesky foreign transaction fees that travelers are normally faced with.  Their Venture Rewards platform is their attempt to get into the reward market for travelers and falls flat in our opinion with the exception of a certain yearly promotion that ran in 2011 and again in 2012 (currently running until May 1st, 2012 or when 1 billion miles have been redeemed). 
The Venture Rewards platform issues 1 "mile" for every dollar spent, much like the previously listed Chase credit card.  Unlike the previous card; however, these "miles" are not airline miles in the sense that they can be redeemed with a partnered airline.  In this instance, the use of "miles" can be interchanged with the word "points" like many other credit cards have.  Every 100 miles/points you have, you get $1 cash back on a travel purchase.  So if you were to spend $25,000 dollars, you would receive 25,000 points, and only be able to redeem that for $250 in travel purchases.  On the other hand, a 25,000 frequent flyer ticket could be worth $600 or more in airfare.  (Photo "Mock Credit Card" by highwing)
The current "Double Miles Challenge" promotion; however, makes the Capital One Venture Rewards card something that all travelers seeking a boost in their travel budget should consider.   This promotion only works if you had another travel credit card from the previous calendar year and earned a significant number of miles on it through spending.
The details of the promotion are to the extent of the following:
Those who are approved for a Capital One Venture Reward card submit their year-end miles balance from another credit card company.
Capital One will provide 2 "miles" for every $1 spent on that card in 2011 up to $50,000. 
These miles can then be redeemed for up to $1,000 in rewards on all travel purchases. Free Money!
To be eligible, you must be a new applicant to the Venture Rewards credit card line and must also spend $1,000 on your credit card within the first 90 days. 
We are not opening up a Venture Rewards credit card at this time as we did not earn airline miles last year to participate.  With any luck, this promotion will be back next year and we hope to participate and a significant amount in free travel money.
Chase Sapphire Rewards
Finally, a non-Capital One credit card that does not charge foreign transaction fees!  It has been a long-time coming for a card like this to finally exist, and the Chase credit card has many of the pros of both the Continental One Pass card and the Capital One credit card rolled into one.  Unlike the previous two cards, you have the option of going with the "Preferred" card for more bonus miles and a yearly fee or the regular card with less bonus miles, less perks, and no annual fee.
The following is a breakdown of the Chase Sapphire Preferred card as of the time of posting this article (March 2012):
$95 yearly fee (first year free) - Con
No foreign transaction fees - Pro!
1:1 point transfers to airline miles - Pro
2 points per dollar on travel and dining - Pro
50,000 bonus points for spending $3,000 in the first three months - Pro
For those who are not interested in opening an account with a yearly fee, the regular Chase Sapphire card is still pretty desirable (listing accurate to the time of posting in March 2012):
No yearly fee - Pro
Foreign transaction fees remain -  Con
2 points per dollar on dining -  Pro
25,000 bonus points for spending $3,000 in the first three months - Pro
Points must be used on Chase travel rewards site, without 1:1 transfer - Con
A special note should be made about the regular Chase Sapphire card in that the points system is much like that of the Capital One system.  In many instances these points systems will give good deals, but converting 1:1 to airline miles will always be a better value per point, especially if you are looking at traveling on some pretty obscure routes.
With these three credit cards, you would immediately obtain 100,000 bonus miles as well as 1-2 miles for every dollar spent in the future.  In addition, these cards offer many perks that are great for the seasoned traveler such as lounge tickets, checked bags, and more.   For those who are
responsible
with their credit cards
and pay the balance off every month, a few small yearly fees could end up being big savings if you make all major purchases with your cards. 
For us, our quest for airline miles have only just begun.  With nearly 150,000 already acquired between the two of us, we'll be looking at the next year to see just how many miles we can acquire and then figure out just how far we can make them go after that.   What will we do with them?  Who knows.  Business class to Europe?  Economy class to the South Pacific?  Both? 
Stick around to find out!
------------------------------------------------
Do you take part in travel hacking to obtain massive airline reward miles?  If so, tell us about it by commenting below!   
To keep up-to-date with all of our past travels, future plans, and other great travel topics, please subscribe to our news feed, follow us on Twitter, and 'like' us on Facebook!
Or check out our first book, The Long-Term Traveler's Guide and learn how to plan your own long-term adventure around the world!
Disclosure
- This post was not a sponsored post, and we really are pursuing travel hacking through credit card deals and really did earn over 100,000 miles in one month just from the two of us opening a credit card.  We will not earn commission from you opening credit accounts with these companies and only recommend opening accounts if you are responsible with your credit cards and carry a zero balance.  In the next year (mid-2013) we will post an update on how our travel hacking went in full details and link to this post when live.