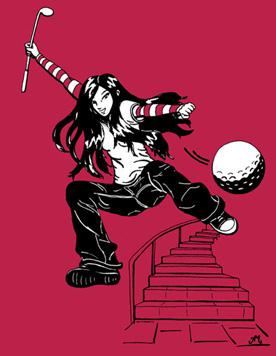 Illustration by Anne Muhonen

It's the US Open for girls this week.
Naturally we'll be routing for the Brits; Laura Davies and Melissa Reid.

With late start times and thunder storms suspending play on day one in Colorado Springs. It's going to be a 36 hole marathon for the dynamic duo on the tough Broadmoor course today.
-----------------------------------------------