According to multiple sources, the United States has given Egypt a gift of 20 F-16 fighter jets, and 200 Abrams tanks. When delivered, this will make Egypt's Air force the 4th largest F-16 operator in the World. The US also gives Egypt $1.3 Billion in Federal Aid annually.
The F-16 is one of the most advanced and sophisticated fighter jets in the World. This is an all-around multi role aircraft, capable of air-to-air and air-to-ground combat. It's defense system is equipped with a 20mm Gatling cannon, rockets, missiles, and bombs.
The M1 Abrams tank has been used in the U.S. since 1980, when it was first introduced. Just like any other American made defense weapons, this tanks specifications are constantly upgraded to keep up with the newest in technology. It is heavily armored and is equipped with 2 primary guns and 3 secondary guns which are capable of being fired while traveling at speeds of up to 45 mph.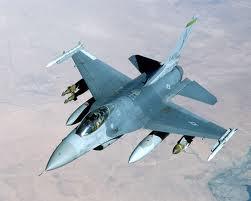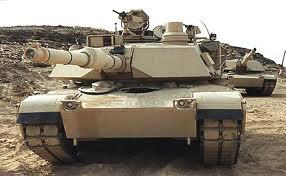 These 2 weapons of warfare are extremely dangerous, not only to the US, but our Allies as well. The Obama Administration is constantly and consistently using poor judgment in choosing what is best for our Country. According to a White House spokesperson, "The Obama Administration seeks to maintain a strategic partnership with Egypt that enhances the security and peace of the region." Now correct me if I'm wrong, but, donating such weapons to a Country that is not considered an ally is downright ignorant, careless, and insane!
Egyptian President Mohammed Morsi has given mixed signals about the Egyptian-American relationship from the start. In reaction to Obama's 2009 speech in Cairo, Morsi said "Obama was very clear when he uttered his empty words on the land of Egypt" followed by "He uttered many lies, of which he couldn't have fulfilled a single word, even if he were sincere, which he is not." In 2010, Morsi attacked Obama for supporting Israel. Now I ask you, do these sound like the words of an American Ally? My answer to you is NO! I see no "Strategic partnership" between the U.S. and Egypt. If our strategy is to arm a Nation and Government that is dominantly controlled by the Muslim Brotherhood, who is against the beliefs of the Western civilization, (America) then I am sadly mistaken on the definition of a strategic partnership.
The American people and Israel should be incredibly irate that the Obama Administration followed through with this "gift" to Egypt. These Government handouts are coming at the expense of the U.S. tax payers. American tax dollars should not be given to any Country whose President stands with terrorists. Not only does Mohammed Morsi support the Muslim Brotherhood, he also has taken Executive actions preventing any court from overturning his decisions. In result, this will allow him to run his Country as he pleases, until a new Constitution is drafted.
The U.S. arming Egypt with Military weapons is the equivalent of a Mother giving her Sons bully a knife before a fight. With Israel being a U.S. ally, there is nothing good that can come from this transaction. As Israel continues to feud with Hamas, which is an offshoot of the Muslim Brotherhood, some fear that these weapons may be used in an attack on Israel. According to Fox News, Law makers stated, "Even if President Morsi has softened his stance, it makes no sense to arm his Islamist government with weapons that could one day be used against Israel or even Egyptians." I couldn't agree more.
I believe this could also have a negative impact on the relationship between the United States and Israel. The only word that can describe this situation is traitor. President Obama is laying Israel's trust on the line for what? To establish a "strategic relationship" with a country that is extremely unstable and has already stated their resentment for our President and Nation. Israel is already a trusted and important ally to the United States. They play a major role in our Governments policy in the Middle East. We are engaged in extensive strategic, political, and military cooperation. This includes intelligence sharing and joint military exercises. Without this relationship our influence in the Middle East will be greatly reduced.
I would like to hear what you have to say about this topic. Please leave a comment or question.