(From the Moscow Times)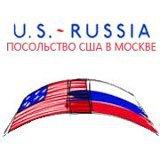 Without warning or explanation, the U.S. Embassy in Moscow has rejected an unprecedented percentage of Russian university students applying for visas to take part in the State Department's popular Summer Work and Travel program this year, dashing hopes and placing the program's future in doubt.
About 80-90 percent of the estimated 1,000 applicants who have applied for visas in Moscow since mid-March have received a green rejection slip, according to five Russian agencies that arrange the interviews. Last year, the number was 35-40 percent, they said, and more than 6,300 in all were approved.
The embassy refused to directly comment on the allegations, but agencies say the reasons sometimes provided by consular officers to individual students — that the applicant's employer is "unreliable," or that the applicant's English is not good enough — are bogus.
An unprecedented 80-90 percent of recent applicants to the work and travel program have been rejected, agencies say.
"We don't know what's going on. Maybe it's a result of the Magnitsky list, maybe it's a bad consular official. They're simply mocking Russian students. We don't know what to do," said Boris Samaryanov, general director of STAR Travel, one of 28 local agencies approved by the embassy.
Rejected applicants, who have spent months gathering documents and paying as much as $2,500 on various fees, feel like a door has been slammed in their face. "My opinion about the United States has changed. I've had this negative feeling ever since I left the embassy," said Maria Silayeva, 20.
News of the refusals has also left sponsors that oversee the U.S. side of the program scratching their heads and waiting for an official explanation, according to a source close to the matter who spoke on condition of anonymity because he was not authorized to speak publicly about it.
A Moscow Times reporter contacted the U.S. Embassy for comment regarding the allegations on March 28. An embassy representative initially said a meeting with consular officials could be set up for April 3 to discuss the Summer Work and Travel program, then later said that the meeting could not take place until April 9 and that consular officers would only be made available to provide information on the history of the program and its internal regulations.
After being told on Wednesday that the reporter's deadline was Thursday, the representative said consular officers would not be available to comment this week. Asked repeatedly for comment Thursday, the representative said: "The Embassy's priority is first and foremost the health, safety and welfare of our participants of the J-1 visa program," referring to the type of visa students on the program receive.
Russia has historically sent more students on the Summer Work and Travel program than any other country. But in recent years, the economic downturn and new regulations aimed at reducing fraud and abuse appear to have hit Russia particularly hard, outweighing official exhortations to boost exchanges.
At the program's peak in 2008, Russia sent a record 27,517 students to the United States, where they spend three or four months working low-skilled jobs at resorts and restaurants, as well as soaking up American culture.
Read the full article at the
Moscow Times
.