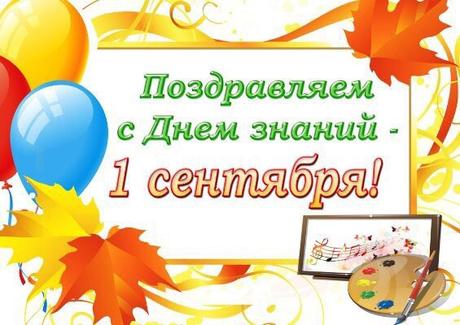 September 1 is a special day in Eastern Europe. It has two names, the "Day of Knowledge" (День Знаний) and "First Bell" (Первый звонок); both refer to the beginning of the school year. It is a day when parents come to school with the children and there are lines of well-dressed students holding flowers for their teachers.
The celebration begins as children gather in groups designated by their class/grade. The school director and teachers welcome the students and a program of songs, dances, and poetry readings by upper class students takes place. Then an older student (boy) picks up one of the young new students (little girl) and she rings the "first bell" (Первый звонок) as they parade in front of all the assembled students.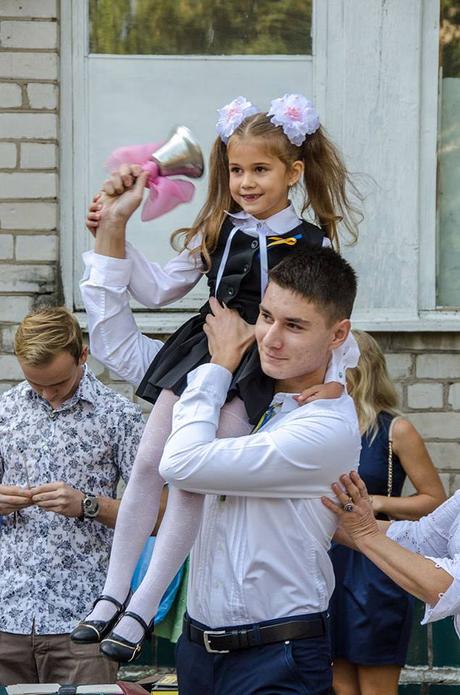 Once inside, students and parents meet their teachers for the year. The teacher walks them through the rules, guidelines, and expectations for the year and students are assigned seating-normally two students to a double desk.
Generally students attend the same school for their entire experience and this really enhances the educational experience and creates bonds between students and teachers. Older students traditionally tell the younger ones "Азбука - наука, а ребятам бука!" (alphabet is a science, but a bogeyman for children!)