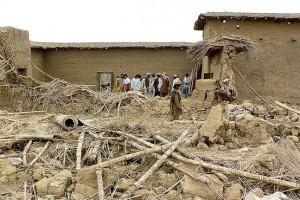 A US drone attack has eliminated 11 people in restive tribal belt of Pakistan. United States operated drones have struck on second day consecutively. Over the weekend thousands of protestors led by opposition politician Imran Khan protested against unprovoked drone attacks in Pakistan. Protestors included at least 32 people from United States.
In recent drone attack four missiles were fired on a compound in Bland Khel area of North Waziristan.  Officials have confirmed the drone attack.
 "US drones fired four missiles on a compound and initial reports say 11 people have died," an official said. Death toll is expected to rise. As always is the case, it is claimed that compound belonged to militants.
It seems that US has enhanced the pace of drone attacks as a result of recent protest. Large number of Pakistanis participated I the protest despite security threats. A vast majority of Pakistanis believe that drone strikes are counterproductive and giving rise to rise in militancy.