The UR-CC1 AlTiN is the result of sucessful genetic manipulation. A sudden shedding of the skin has transformed the gray gold case into black. Black character and black heart.
Hold the "Black Cobra" face on and you stare at two unusual indications: jumping hours and retrograde minutes. Bright yellow glowing from black anthracite is the only luminous evidence emmetting from this reptilian machine. The hours and minutes count down the time by moving linearly.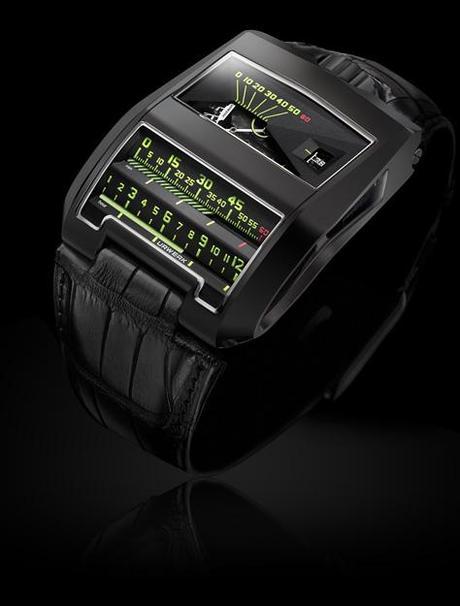 The UR-CC1 AlTiN is a timeless creation and the fruit of multiple inspirations: the talented and avant-garde watchmaker Louis Cottier (1894-1966); a reflexion on the myriad dimensions of time; and even a fond reminiscence of the linear instruments panels found on some old American cars.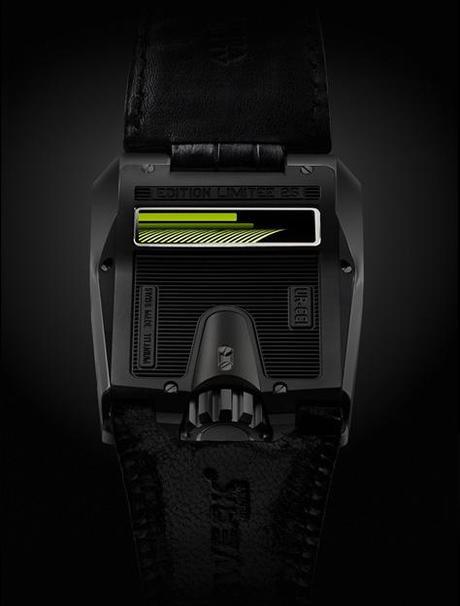 For technical details click HERE