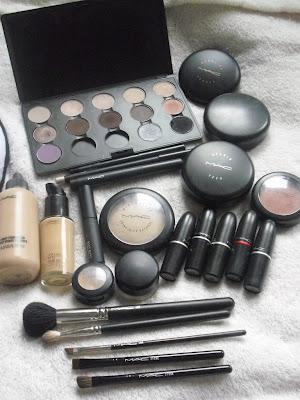 Hey everyone!, so i was in a mood where i wanted to blog and had nothing i could think of to blog about as i am saving my dosh up! so i thought i would do an updated mac collection as people seem to like them.
Id just like to say i am not bragging at all about the products i own and that MAC has
not
sent me any off these products.
Foundations - Face and Body - N2; Studio Fix Fluid NW15; Studio Tech NW15; Studio Tech NW35.
Concealer - Studio Finish NW20; Studio Sculpt NW20.
Powders - MSF - Light ; Bronzing Powder.
Blush - Cremeblend Lady Blush.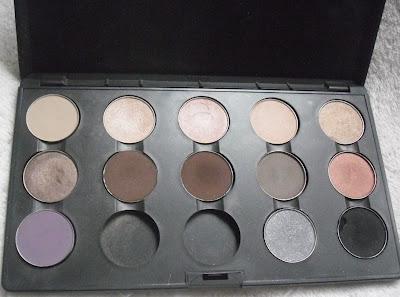 Eye-shadow
Bisque - Naked Lunch - Jest - Grain - All That GlittersSatin Taupe - Handwritten - Embark - Concrete - Cut To FitMemorabilia - Ambience - Carbon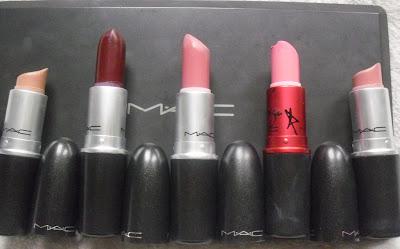 Lipstick
Creme D'Nude - Hang-Up - Pink Plaid - Viva Glam GaGa - Creme Cup.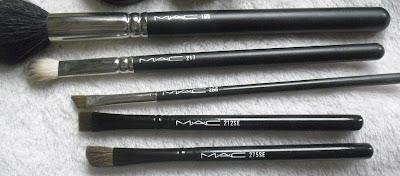 MAC 109MAC 217MAC 266MAC 212SE (from a set)MAC 275SE (from a set)
Much Love