This spring and summer I have decided that I would like to include more colors in my wardrobe. One of my favorite colors is black, but I've come to the realization that I can't be Elvira "Mistress of the Dark" everyday, so I've started shopping for summer dresses and items that are more vibrant than my signature shades of black and pink. When I shop for clothing, I take a couple of things into consideration, I like colors that go well with my complexion which is similar to a caramel latte and I pay close attention to how the item will look on me. I have learned my body well enough to know what works well for me and what doesn't, so I'm able to purchase most items without trying them on first. If I'm not sure of the fit, I don't object to having a runaway show in the store. When I try on clothing, I like to walk around the store, sit down, shake my rump shaker, and imagine how fabulous it would look with one my many handbags and let's not forget about the shoes. If you think that's funny, you should see what happens when I spot that purse that has "Shauntee" written all over it. I stalk it like I'm a wolf and it's the last piece of steak on the platter!
I bargain shop for clothing all the time and in most cases my purse actually cost more than the outfit I'm wearing. When it comes to handbags, I'm a label whore as they say, but for clothing not so much. I do invest money in key items that I know work well for me like jeans. When it comes to jeans, I swear by NYDJ (Not Your Daughters Jeans) I love the way they fit me and they actually do slim you down. A pair of NYDJ cost $100+ dollars but you can find some in Nordstroms Rack that are in the $40.00 – $50.00 price range. I also like Nine West, Michael Kors, Ralph Lauren, Cynthia Rowley, and a few other designers that can be found in Nordstroms Rack and on occasion Marshalls. If you're looking to spice up your wardrobe this season, I've included snap shots of some of the retailers that offer inexpensive fashionable clothing for the thick and sexy like yours truly. Don't be afraid to try something new and mix and match colors until you find something that works for you. There's nothing like new clothing to bring "sexy back" to your style. Regardless of your body type, we all can use a wardrobe make-over whenever we feel one is needed.
Fashion to Figure Sizes 12-26 www.fashiontofigure.com I'm loving the Medallion Maxi Dress, but because I'm short I may end up showing back, as well as, ass crack but I think I may try it out, that's what tailors are for.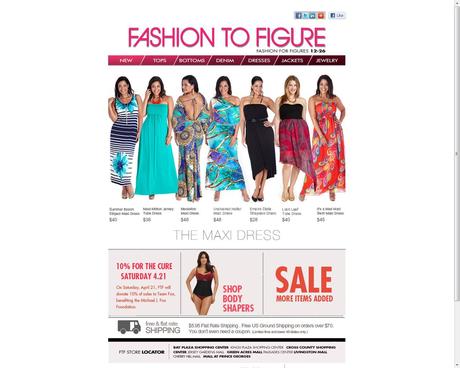 Only select Forever 21 stores carry plus sizes, you can visit www.forever21.com and look up the location closes to you to see if they carry plus sizes. I think the Lady Bug polka dot dress is adorable and colorblocking is in style so the striped colorblock dress is totally cute.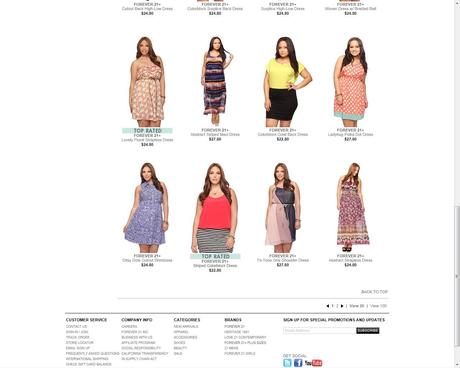 UK plus size retailer Simply Be is awesome! The dresses and jumpsuits are so cute and Mz. Shauntee loves a cute dress. In fact, there were so many, I couldn't pick one specific item to showcase. Check out the website and see what you think; 30% off your first order is a great incentive for you to take a sneak peak www.simplybe.com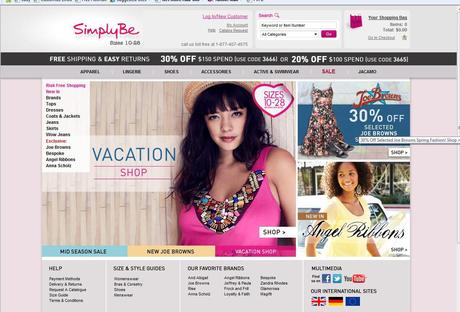 Tip:
If you have a closet full of black and brown shoes you're doing yourself an injustice. Introduce colors into your shoe collection and remember you can't go wrong with metallics!
Happy Shopping & Have a Colorful Weekend