I started on my quilt for the Quilts for Kids organization this weekend. I have never made a quilt before, I have made quilted bags, vest and some smaller items but a quilt is a little larger!
I received my kit from Quilts For Kids about ten days ago and I have been so excited and anxious to get started.   So far it is going well.  I have the quilt top finished ( well except for adding the boarder) and it looks pretty good!   I am actually proud of it, there are a couple of places that are not exactly right, but on the whole it is good.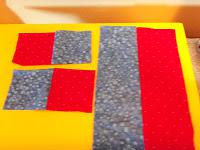 First I sewed the strips together.  I then cut them into 3 1/2 X 6 1/2 inch rectangles( really 2 squares), then I paired them into blocks of 2 rectangles (or 4 squares)
I then alternated a 4 square block with a solid block..  6 rows of 5 blocks across.  After making all the rows across I sewed them all together.  Making sure all the points line up is a bit tricky, but I really had no trouble with that.  It really was pretty easy, if you can sew a strait stitch you can make this simple quilt!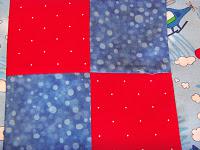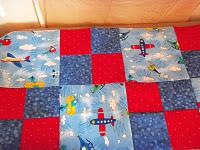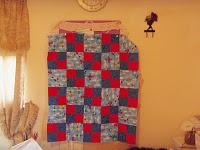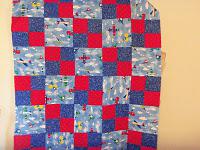 These are photos are the finished top.  I am on Fall Break all this week and hope to complete the quilt by the weekend.   I do have to go to the dentist tomorrow ( I would rather give birth again to my son that weighed 11.4 pounds  then go to the dentist!) but hopefully I will only be out of commission one day!   I will update when finished!
 Happy Sewing!
 check out my other post about Quilts For Kids...
http://glosews.blogspot.com/2011/10/quilts-for-kids.html#more
http://glosews.blogspot.com/2011/10/free-kit-from-quilts-for-kids.html