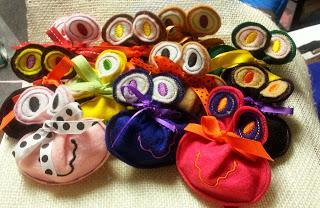 I love these little monster treat bags.  They are so easy to make and I am sure my Grands will love them.
The disign is by Five Star Fonts and you can see and buy them here.
Sorry these will not be on my Etsy, they are stickly for fun and Grands!  Hope everyone has a great Halloween!
Happy Sewing!