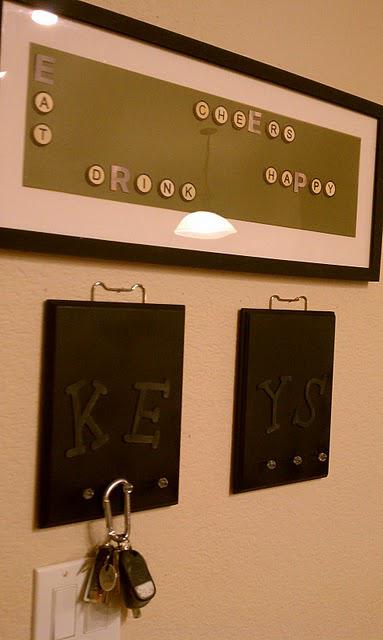 The project began with 2 interesting wall hangings (fiberboard) purchased from Savers @ $2.99 a pop.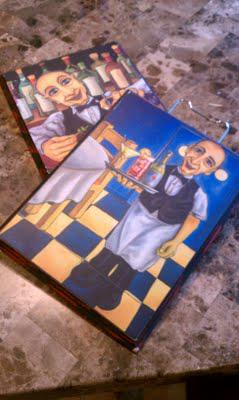 I found these multi-colored chipboard letters on sale @Hobby Lobby

.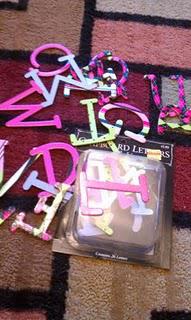 Next step is to glue the letters to your board then eat pickles and drink shots!  ...or use the pickles and booze to weigh the letters down while the glue dries.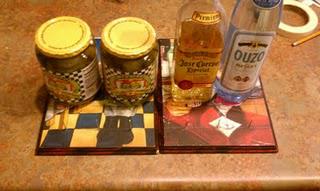 After the glue dried, I hammered 3 nails into each board.  Then primed and spray painted everything black.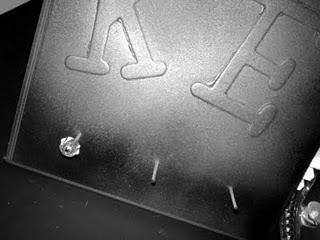 Clear beads were super glued to the end of each nail to prevent the keys from falling off the nail - plus it adds some bling to the board!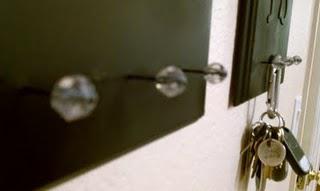 After hanging the boards on the wall and taking a step back, I didn't like how the letters blended to the point of not being able to make out the word.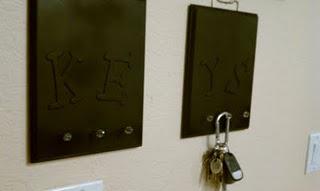 With a sponge brush I combined tan and black acrylic paint (added a ton of water) and just skimmed the top of the letters to make them pop a bit off of the board.