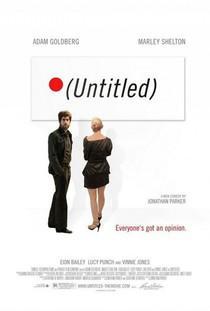 A quirky little comedy set in the art world, Untitled is a movie that is hard to grasp and can prove to be hard to like. It's artistic, it's absurd, it's experimental, and just like art it's full of emotions.
The film revolves around two bothers, Adrian Jacobs (Adam Goldberg) and Josh Jacobs (Eion Bailey), and the people in their lives. While Josh is a successful commercial artist with a thirst for having a show in the art gallery of his girlfriend Madeline (Marley Shelton), Adrian is an experimental musician who actually believes that the sound of kicking a bucket or tearing a page is "music".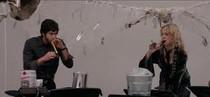 Untitled is as much about art as it is about relationships, desires, and aspirations of the people who populate this artistic world. It's a world where the eccentrics get fame and normalcy is placed in the back, away from sight.
Adam Goldberg, who remains one of the most underrated actors in the West (see his cameo in the hit TV series Entourage for some pure genius) gives a performance that has shades of Woody Allen's neurosis. Lucy Punch known as just The Clarinet is simply charming and stands out even though she remains primarily in the background. Marley Shelton as the gallery owner "swinging" between the two brothers portrays the modern day woman who has her priorities set and goals that need to be achieved. Vinny Jones' cameo is fun, but nothing special.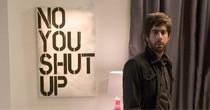 Untitled might not be appreciated by all. Considering the slow moving storyline, it might seem like a long film for most. It's a film that should be admired for its absurdness and subtle comic timing. Stick with it till the end, and you might actually start looking at the art world in a whole new perspective.
Rating 3.5/5