Warning: The following post or the photos included in this post are Rated-18. You have been forewarned! ;)
Disclaimer first, I am not actually a fan nor promote girl group that are coming too sexual/sensual, and honestly I hated the Mocha Girls when I first saw their performance of the "Gimme' gimme'" dance more than two (2) years ago. It was so promoting sexual fantasies or desires to anyone watching and seeing how those booties move, shake, and grind together with the sexy outfit that adds up to the heat, or wakes up the freezing mammal blood!
But then, me and together with my Cousin's family were there in a bar in Antipolo to hang-out and enjoy, so after their performance, we were all lively dancing with each other (with the family, not with the Mocha Girls), while stealing some glances to the Mocha Girls! =D

Autographed Dec.2013 issue of Uno Mag and 2014 Uno Mag Calendar
(noticed that autograph from Jhane and Georgina? they both love me *wink*)
Fast track to today, I got invited to attend the launching of UNO Magazine's Holiday feature/edition - the Mocha Girls Special! Ironically funny isn't it? :)
Whatever happened for the past two years since I first watched the Mocha Girls, it greatly contributed to confirmation of my attendance for the said launching. I thought I would be there just to see how the event will go, but then I was surprised when in just a few minutes, five (5) of my runner-blogger colleagues also arrived to witness this sizzling event, three (3) of us even stayed to watch the first set of their show -- of which got our heart rate up not from running, but from the feast that our eyes are getting!
I tell you, this girl group is not just R-18 and up, but should also be Restricted to ages 50 and above, else suffer the consequences of getting a pre-mature.... heart-attack! :p
So then, enjoy the following photos below taken during the launch:
My first "crush" (high school?) from Mocha Girls - Mae
My crush of the night - Franz
The whole package (L-R): Jhane Santiaguel, Mae Dela Cerna, Mocha Uson (Founder)
Franz Fainsan, Seika Hashizume, and Georgina Knight

Autograph Signing
I love you Alfred :)
Be happy always!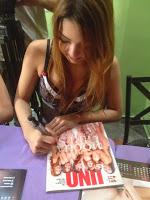 Alfred, Godbless u <3
Stay hot
Lalabz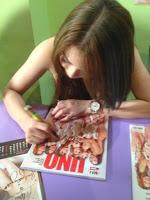 Love yah! Alfred <3
The naughtiest on my left, and the sweetest on the right, great combo!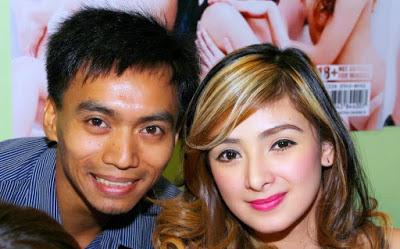 Fairy beauty!