No matter which phone you own, it is probably precious to you, and you'd like to keep it as safe as possible, as long as possible. Thankfully, there's a large number of protective cases and covers on the market that should help you out.

Today, we'll show you a great-looking universal case that both protects your phone from damage and makes it look more stylish.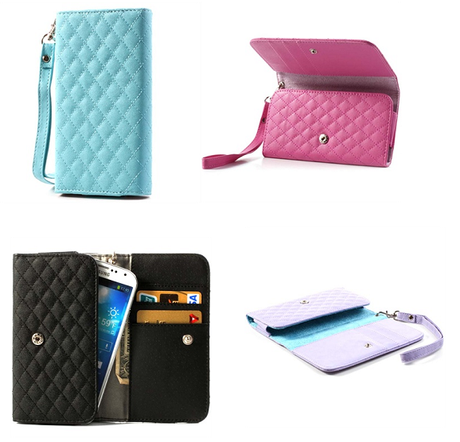 The Rhombus Wallet Leather Case is made of quality PU leather, that is smooth to the touch, yet very durable. Like most wallet cases, it comes with three slots for your cards (or cash) and a pocket, in which you can store smaller items. The case closes with the help of a snap fastener, meaning that you don't have to worry about your phone falling out of the case. The soft inner lining protects your phone's screen from scratches and dust, and on the side of the case is a strap which makes it easier to carry the case.
This universal case is compatible with a number of smartphones (listed out in the product's description), and comes in a variety of colors – black, white, purple, pink, hot pink, blue, and red. If you don't like the Rhombus case, MyTrendyPhone offers a wide range of other protective accessories, so be sure to check them out.