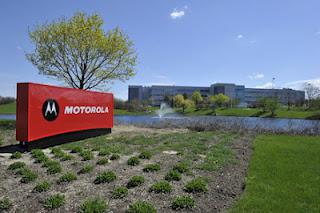 In May, United States International Trade Commission had been decided that some Motorola devices that operate with Android will be prohibited from circulating and imported to America. 
The reason the ban is due to the Motorola is said to violate Microsoft patents. 
Schedule itself will ban became effective on 18 July. 
Motorola said it was making plans to keep their devices can be sold in America.
Unfortunately it is still unclear whether Motorola will pay Microsoft to license the technology or will remove the infringing features. 
No half-hearted because the ITC said that the 18 products Motorola is said to violate Microsoft's patents, including the Motorola Atrix, Backflip, Bravo, Charm, Cliq, Cliq 2, Cliq XT, Defy, Devour, Droid 2, Droid 2 Global, Droid Pro, Droid X, Droid X2, FLIPOUT, Flipside, Spice and Xoom.
origin source BGR