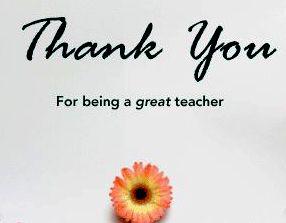 With bougainvilleas as borders, that school was a very ordinary institution in Kerala. It was a new venture of a few natives from Nilambur and the only asset of the organization was a group of fine teachers. The faculties of the school were keen in imparting moral and ethical thoughts to their students.
"We spell water in English, vellam in Malayalam, pani in Hindi and thanni in Tamil. Although the words sound different, all of them denote the same thing. Similarly, we call God in various names like Krishna, Allah or Jesus. Yet every name stands for one Almighty." – Indumathi Miss told the students of third standard of that school. Even if there is no need for her to speak 'out of syllabus topics' like these, she intended her disciples to learn the basics of humanity.
No one will question her if she kept on teaching English grammar and the past-present-future tenses. She might not have recognized the power of her words and the fact that her statement has truly made a deep impact in my mind as a listener. I can very well say that I have not insulted the deities of any religious group. In fact I do have respect to all civilizations, culture and belief.
I might turn to a blind religious believer thinking only my religion is superior if I did not have a guide who can be rightly called a teacher. Many times I have felt that India lacks good teachers. We have scholars who teach their students about the differences between each culture, religion, caste and gender. Along with gaining marks by writing essays about the distinction, these thoughts make direct entry to the mind which cannot be erased later.
We need teachers to teach on compassion, love, care and generosity. These morals have to be developed from primary schools. Just like Indumathi Miss fed me with her "one God many names" slogan, we need many such gurus who can not only make our children know several subjects but also to judge what is worthy!
A Teacher's Day tribute to a wonderful teacher I had ever seen