Remodelling a bathroom or kitchen involves mass decision making. In today's world, you have a thousand options for every single component of a room. Although this means we can have bespoke, personalised interiors, it can be mind boggling! Tiles are no different, with a plethora of sizes, textures and colours. Why is it that we painstakingly pick out tiles, only to give the grout in between them such a supporting role?
Luckily, with the meteoric rise in popularity of subway tiles and their black grouting, it's become clear that there's a demand for different grout finishes and products are trickling onto the market. From bright colours, through neutrals to sparkly, glitter hues there is certainly plenty of different finishes to choose from.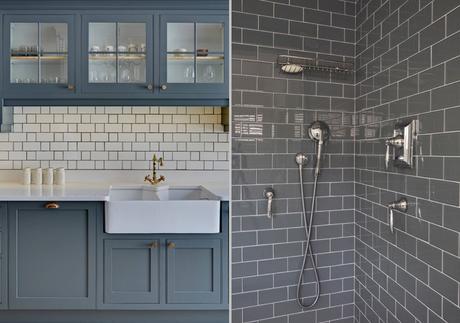 The safe bet, if you're hesitant, is to stick with the popular subway tile look. Watch out for the black grout, it can be very striking but often comes off too strong. Switch to a dark grey, instead, and go with either brushed stainless steel or brass tapware. Other ways to introduce a new spin on this look is to play with the size and pattern of tiles, or invert the colours – with gray tiles and white grout.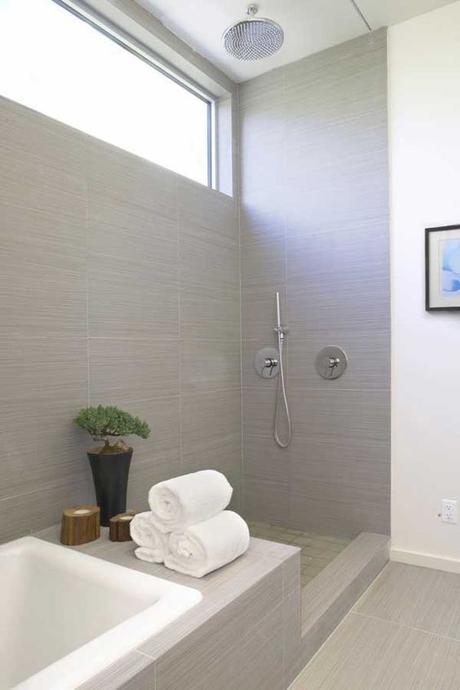 Another easily achievable grout trend is the 'barely-there' look where you use large, blocky tiles and a grout to match. A modern, minimalist look and a cinch to clean too!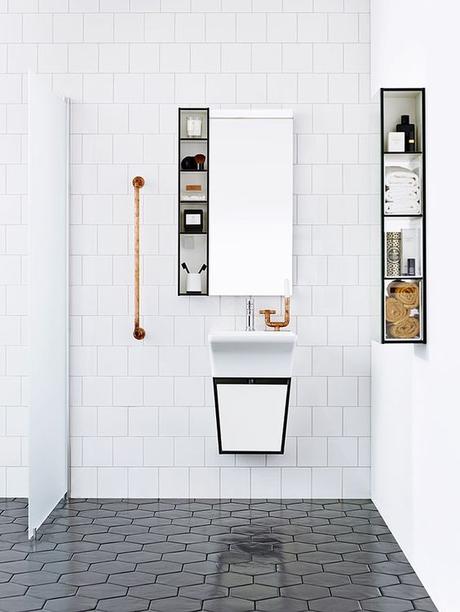 Matching the color of your grout to the tiles produces a subtle effect that produces a more seamless wall texture, rather than emphasising the shape of each tile. You can then tile more than one surface, like in this example – the floor and walls are tiled, without it looking like too busy.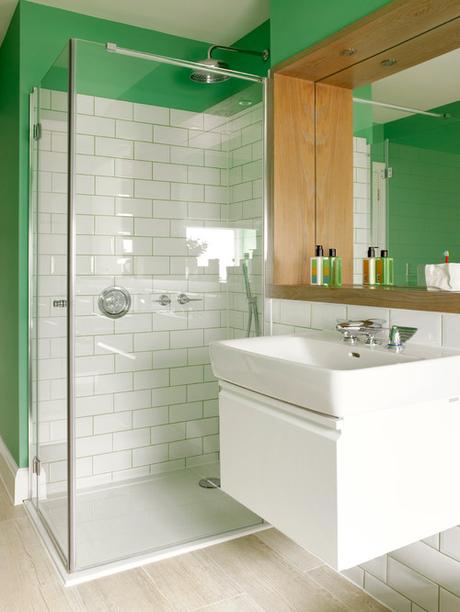 This is where it gets a little crazy! We are lovers of colour, but we understand many need a little more convincing. You can't deny the cheerfulness that color brings to a design. Colour can be bright, cheeky and unexpected; or dark, moody and atmospheric. The point is color can really perk up a room. With grouting, there's more commitment to the color than say painting a wall, but that needn't scare you off as you can always paint over it at a later date. We love the geometric, grid-paper look that colourful grout lends to inexpensive square tiles. To extend the style, paint a portion of surrounding wall in a similar hue to the grout.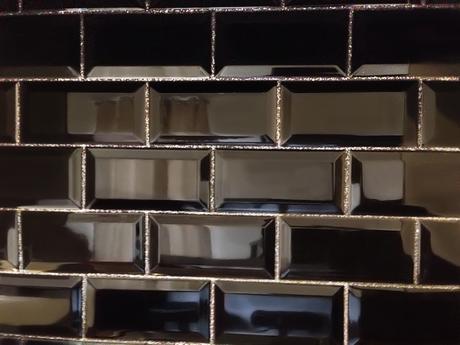 In the vein of perking up basic tiles, this glitter grouting is something really special. Best used in a contemporary kitchen or bathroom, sparkly grouting will certainly attract attention. Available in multiple colours – think of the possibilities! We think this look works best when colourful tiles have matching sparkle grouting. With more neutral tiles, we like this example of white sparkle grouting with glossy, porcelain black tiles.
As you can see, there are lots of techniques nowadays to make your grout come alive. If you're looking for that missing piece in your design, then consider adding some pizazz to your grouting. As mentioned, it can even save you some money as you can get away with more affordable, basic tiles. Just remember, as with anything you're making a feature of, workmanship is the key. Messy, uneven lines will ruin the look, so get a workman that you trust in to carry out the work.