Budding interior designers and architects often go on about natural texture and the layering of it to produce a complex interior. But, what does it actually mean? Is there evidence to support what can be a costly path to follow?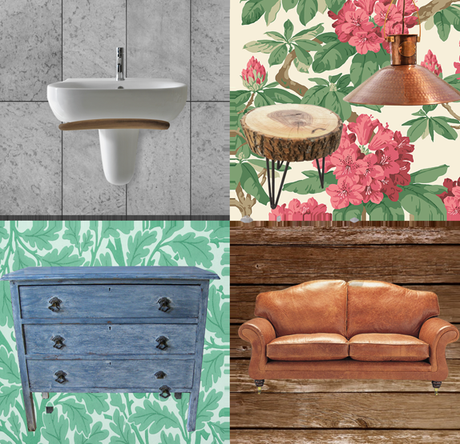 Now what does texture mean – that's a tough one. You will hear the word bounced around, used as a buzzword to instil confidence that the design is multi-dimensional. There's another buzzword, but one for another post!
Texture is anything that has a different look or feel to plain white walls. That sounds overarching, right? But think about it; even a floral wallpaper has texture. Anything that reminds you of a material object when you touch or see it can be seen as texture- especially when wallpaper has dimension.
Most objects with texture are tied to nature and that is where the most beautiful pieces will be found. We've discussed Japanese cultural practices before in our Kintsugi guide, which explores the repair of broken objects in a way that makes them beautiful whilst respecting their past. This respect for an object's texture and history is characterised by the term "wabi sabi". It's a mantra that is useful to consider when bringing natural elements into your home –that oxidised, scratched or splintered objects can still be used to great effect, even if their initial purpose is lost. In fact, seeing the organic processes that these objects have gone through can be grounding, forcing a reflection on our impact on the world around us and the things that we can and can't control.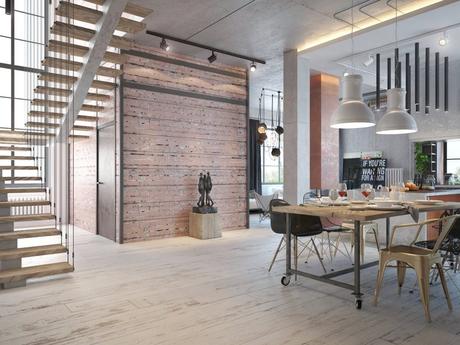 Dmitry Sheleg
To achieve this boho-chic look, think about where you can source materials and what you can do with them. Sheet copper can be sourced and, although expensive, is very flexible. Either kept polished and shiny or left to build up a patina, it can look stunning either way as panels in a kitchen (above) or around a fireplace. Concrete, not exactly natural I know, can be used to great effect. The mottled appearance provides a smooth or rough backdrop for other pieces to shine and helps to build up an industrial mood.
Moving on to wooden elements. Try to source rough, barnyard wood for flooring or wall panelling. If you have a large, blank wall you could even imitate a piece of artwork by leaving a border of white wall around a collection of wooden planks. Our organic collection, which fuses high-quality Italian porcelain with hand-carved irokO wood to produce a bathroom range that's highly unique and great for adding some natural history to your bathroom.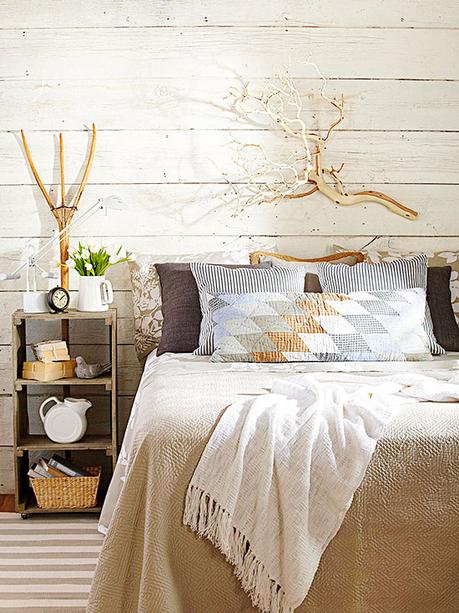 Old wooden crates are like building blocks for adults, you can produce all sorts of furniture with just a little know-how and rudimentary tools. Consider stacking a few crates, pointing in different directions but keeping the top smooth and level to make a great coffee table with storage. Or, even better, do the same thing for a bedside table with half the crates pointing towards the bed for storage and half out for display. If you bolt these to the wall it can be a great space-saving measure for smaller rooms.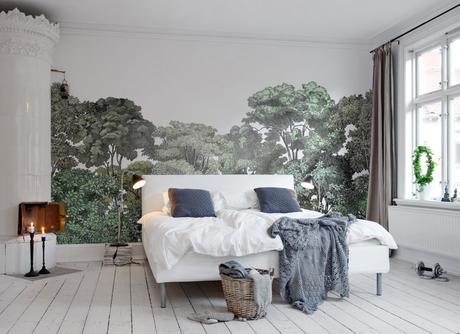 rebelwalls.co.uk
Using texture doesn't have to mean avoiding color. Like I said above, even colourful wallpaper can help to bring the natural feel. We love vintage botanical prints and plant based motifs. If you have the space, a wallpaper mural is a dramatic way to bring the natural feel – just remember to keep the rest of the room calm and serene. If you can't change your walls, then applying wallpaper to furniture and then distressing it is a great way of achieving texture on something you can take to your next home.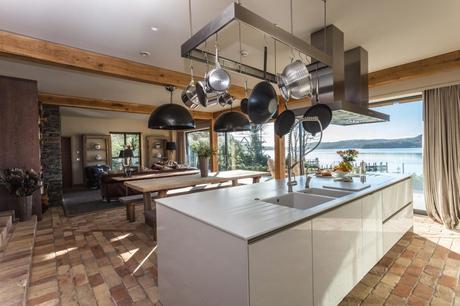 Charles Howey
Lastly, the greatest way to bring natural textures and nature indoors is through your windows. If you have a great view of nature then keep the window coverings sleek and easily hidden. However, if you're looking straight onto a street then think about other ways you can bring light into the room whilst protecting your privacy. Window coverings can be applied to the lower windows and come in all sorts of designs, leaving you a clear view of the sky unhindered by curtains.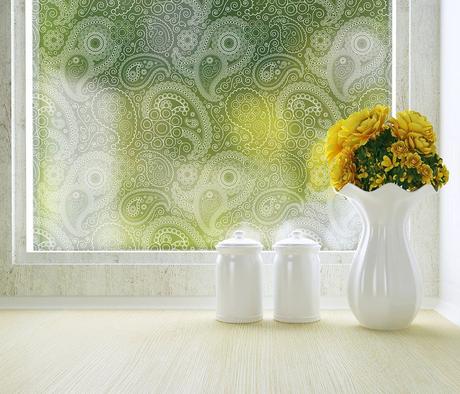 brume.co.uk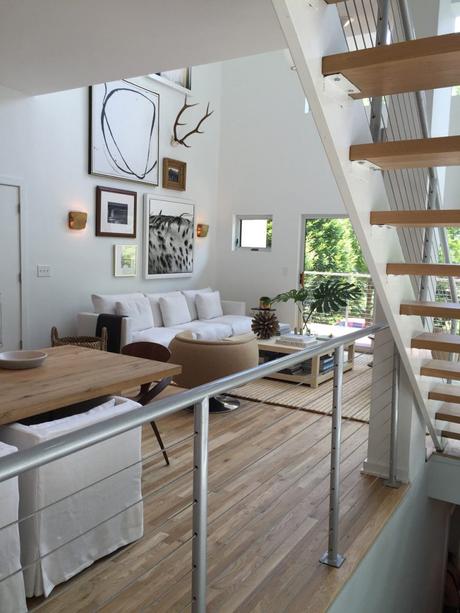 David Daniels Design
We think that the best way to introduce nature and texture into your home is to find finishes that resonate with you. What does distressed wood remind you of? Do you recall an old home or special time when you see different materials? If you go with your gut, and what makes you smile, then you're sure to make great decisions. There are a few things worth mentioning though: If you're going for very distressed elements then be sure to finish the rest of the room off to a high standard. With professional workmanship around the natural elements, the flaws look intentional instead of shabby.