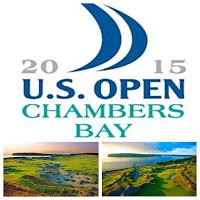 Are you getting your favorite chair plumped and ready for the 115th U.S. Open? Have you been reading through tons of statistics, trying to figure out the winner for your Fantasy Golf entries?
You are not alone. Many fans believe the U.S. Open to be the most exciting major of the year.
Remember when Tiger Woods hobbled down the fairways in 2008 to beat Rocco Mediate in a playoff, or the heartbreak we all felt as we watched Phil Mickelson double bogey the 18th hole at Winged Foot? Well folks, that's U.S. Open golf and there will be, no doubt, many stories to come out of this year's second major of the year.
With these memories in mind, here are several very interesting and unique facts about the U.S. Open and the golf course on which the winner will be decided.
Did you know...
1. The first U.S. Open golf tournament was held in 1895 had only eleven entrants! The winner received $150 and a gold medal. Source: CNN.com Martin Kaymer, the 2014 U.S. Open winner, received $1.62 million!
2. There were 8,300 entries this year with the requirements that players are professional or have a handicap index of 1.4 or better. Source: Newsday,com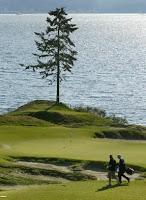 3. The 2015 U.S. Open muni golf course, Chambers Bay, was built on the site of a former sand and gravel quarry.
4. Is it true that Chambers Bay has only one tree on the entire golf course? That is correct. It is a Douglas Fir on the 15th hole which Robert Trent Jones said gave the course "character".
5. The U.S. Open of 1912 was the first and the only Open course which had a par-6 hole - Country Club of Buffalo.
6. The 2014 U.S. Open had on hand 100,000 ¼ lb. Nathan's Famous Hot Dogs and 365,000 12 oz. Beers ready for the fans consumption.
What unique or fun facts can you share about the 2015 U.S. Open golf tournament or about Chambers Bay? Share with us on Golf for Beginners blog or on Twitter @Golf4Beginners!