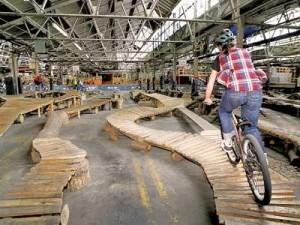 From Asia to the Caribbean and South America, upcoming major sporting events can be enjoyed at a number of unforgettable holiday locations- here's a look at some of the best.
If you want to combine a sports tour with a holiday to somewhere exotic, unique or exciting then read on for some great suggestions. With sporting events occurring at every warm and wonderful corner of the planet it's easy to combine a sporting trip with a once in a lifetime holiday. From the lights of Vegas to the idyllic beaches of the Caribbean we take a look at some great destinations hosting upcoming sports events.
Las Vegas 2014
Sporting events in Las Vegas tend to be boxing matches but in 2014 as part of the IRB Sevens World Rugby Series, Rugby comes to Vegas. With the chance to watch Rugby, visit the fountain of the Bellagio, play the slots and try to avoid getting hitched, a trip to Las Vegas on a sports tour would be one of life's most unforgettable experiences.
Japan 2019
In 2019 Japan is playing host to the Rugby World Cup although it also features on the IRB Sevens 2013 Series. It may be some time away but nonetheless it's a reason to get excited. Japan is unlike any place on Earth with a captivating history as well as a wholly unique culture. There's more to Japan than Sushi, Samurai and Karaoke although these three diverse facets give an idea of their cuisine, history and pop culture. Whilst you are there you should also visit a castle, a Buddhist temple, dip in a hot spring and try some Fugue (puffer fish).
Rio 2016
When the globe's most vibrant continent holds the world's biggest sporting event in three years, it's going to be a sports travel opportunity not to be missed. If partying in Rio whilst watching the planets top athletes sounds like a holiday made in heaven for you then remember that in Rio you can also enjoy the famous beaches of Cococabana and Ipanema or hike the sugar loaf Mountains. Remember Rio is also the location for the 2014 World Cup much of which will be played out at the Maracana Stadium, once the world's largest stadium and the venue for a Soccer Museum.
Caribbean 2015
If you don't like Cricket, then surely it's because you Love It? Where better to enjoy this perfect game than on the laid back islands of the Caribbean. The England to Windies 2015 Cricket Tour will be played out a number of yet to be announced islands. Likely contenders include Barbados, Antigua and Jamaica. If sunning yourself on a Caribbean beach, listening to the sounds of Calypso and sipping rum sound like a holiday for you then this event would be heaven.
From white sandy beaches to the city of Tokyo, watching sporting events abroad has never been so exciting. Rio 2016 in particular will be a truly unforgettable event and if you make it there- a most memorable trip.