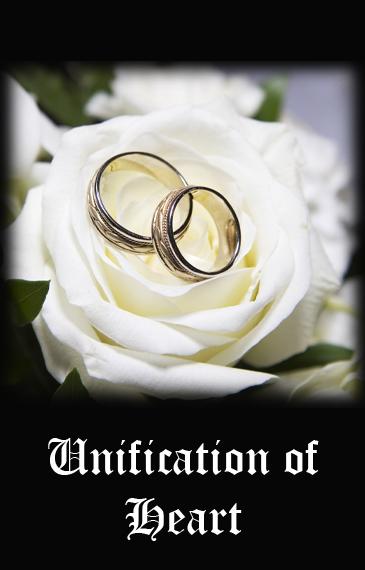 Unification of Heart
Wedding is said to be an affair when two souls amalgamate. It's a commitment for a lifetime. It includes a beautiful saga wherein the bride leaves her maternal family & undergoes a rebirth in a new one. The ceremony not only provides happiness for her new life but also a tearful separation from her near & dear ones.
Previously, weddings were an affair which had very little to do with love. Years ago, the term "Wedding" was considered as a sense of responsibility & security which the groom's family would provide to the bride & her family, when the duo united through the tale of marriage. This trend lasted till 19th century until the trend ventured for the search of love &commitment.
Since 19th century, wedding ceremony would take place at the home of either the parents of the bride or parents of the groom in small family gatherings. Today, in U.S, weddings have all the way come out of all ancient customs & traditions & have become a lavish affair.
It is said that a bride's attire promotes good luck for her new marriage. Some prefer old attires & some prefer new. The "old" is supposed to represent the past, particularly the bond between the bride and her family. The bride might choose to wear a piece of jewelry from one of her elders, or another accessory given to her from an older relative. The "new" represents the couple getting married and their future together. Usually, the bride's wedding gown or wedding ring is used as a new item. "Something borrowed" is something that is taken from the families and meant to be returned. By borrowing something, the bride is continuing the link between herself and her family to maintain loyalty and future comfort.
During the ceremony, it is customary to include bridesmaids and groomsmen in the event. The members of the bridal party are chosen to share the happiness with the couple getting married. The meaning and origin of the ceremonial kiss that traditionally concludes the ceremony has several different interpretations. A marriage is a type of lifelong contract between two people, is sealed with the ceremonial kiss. It is also believed that this kiss allows the couples' souls to mingle together. Today, the wedding kiss is usually just used as a form of endearment. Wedding cakes are an enjoyable snack for wedding guests. As a symbol of luck, the newly married woman traditionally throws her bouquet to the unmarried women at the wedding. The one who catches the bouquet is supposedly the next to be married.
It's truly said that marriages are made in heaven & celebrated on earth. It's an art how you canvas it to mesmerize it for you entire lifetime.