Unicorn Toast Without Food Coloring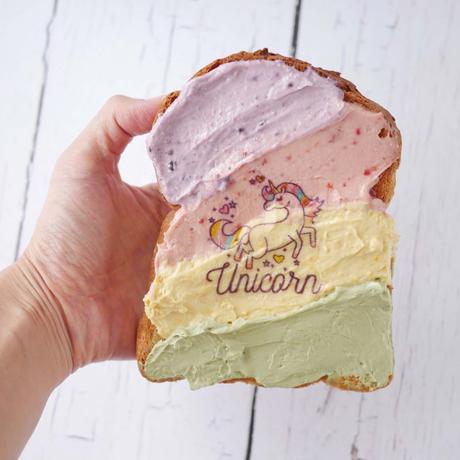 Dear my Unicorn-crazed child,
It was an exceptionally hard week for you.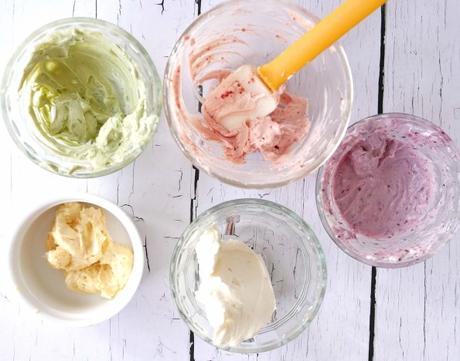 Naturally Colored Cream Cheese
Daddy went away on a business trip.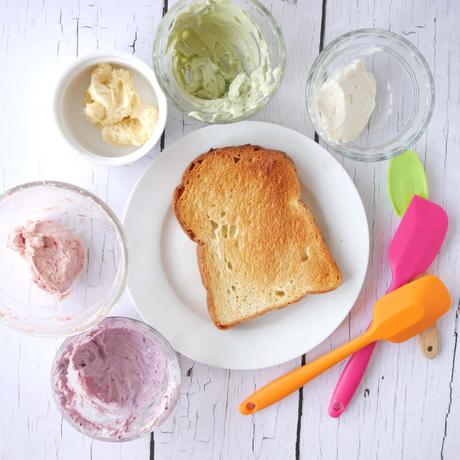 Rainbow Toast
You had an emergency visit to the dentist.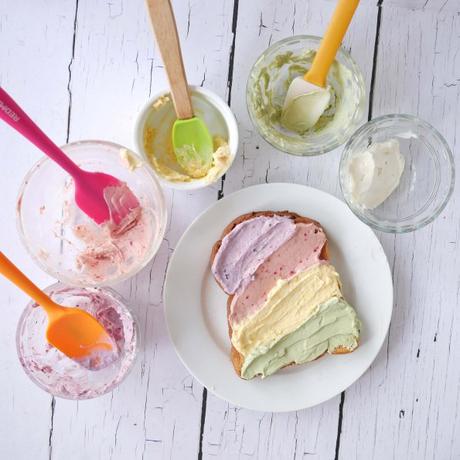 Pastel Colored Cream Cheese
And you had a school workload DOUBLE the normal to make up for the previous week you were down with HFMD.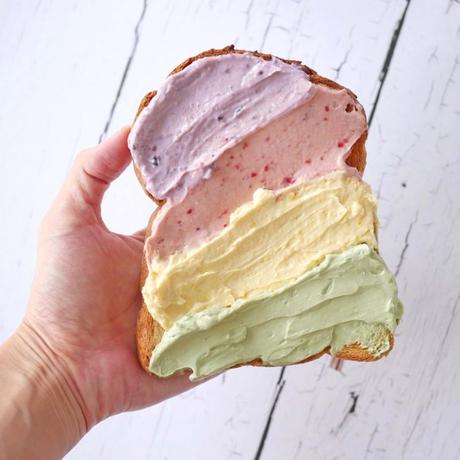 Unicorn Toast
But the weekend is here. It's time to rest and play! And a reminder to celebrate every tiny things in life!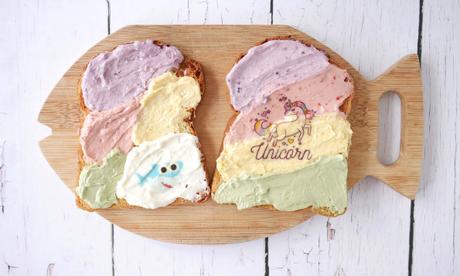 Baby Shark and Unicorn Toast
** I tried to keep this healthy by not using any food coloring.
The Colors were made as follows:
Purple: Cream Cheese with Mulberry Jam
Pink: Cream Cheese with Freeze Dried Strawberry
Yellow: Cream Cheese with Freeze Dried Mango
Green: Cream Cheese with Matcha
Advertisements